The new Ferrari 488 Pista moves like a spider – it looks fierce, and drives fiercer.
One of the most well-known taglines in superhero history is from the great, all-powerful Spiderman – "With great power comes great responsibility". Ferrari has a spider of its own and it's certainly paying homage to that idea of responsibility and power. Ferrari has a responsibility to put out top-notch automobiles that will stand the test of time and need I say anything about the power that Ferrari's put into their cars? Anyone who knows anything about the automobile industry know about this marque name.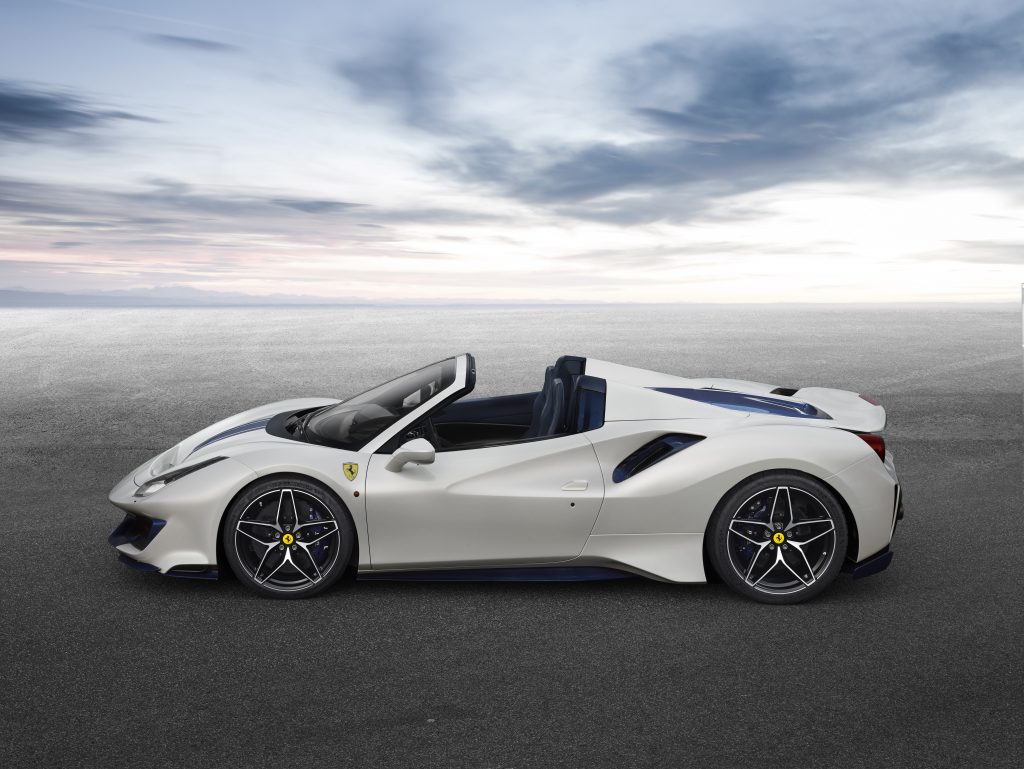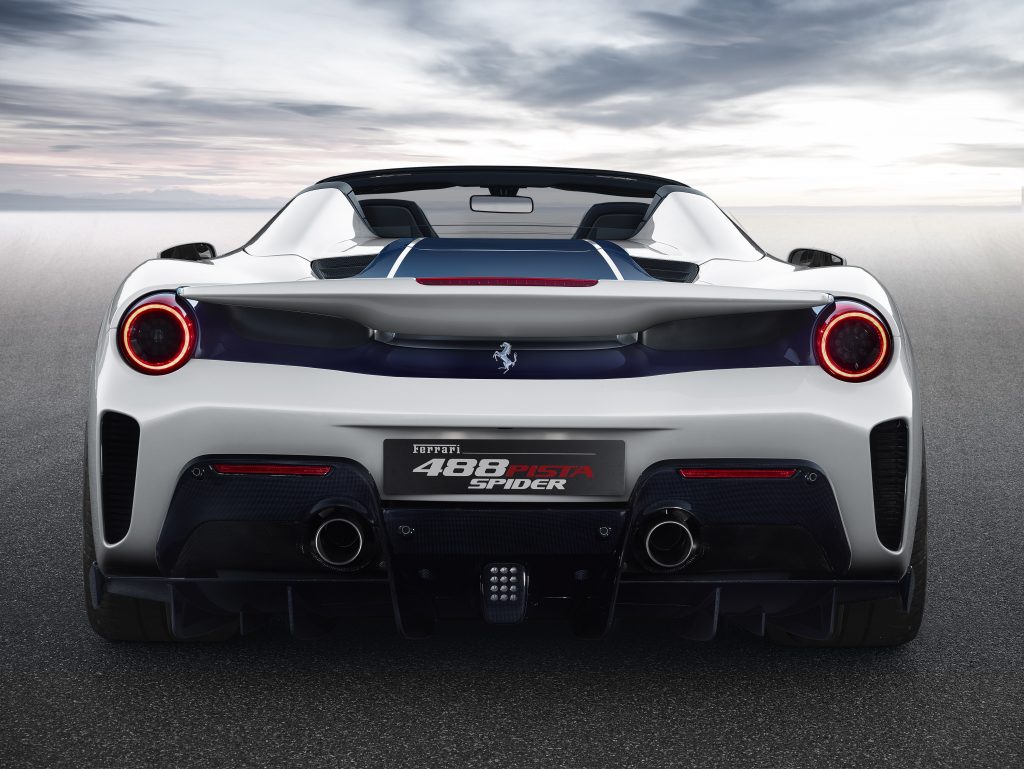 Revealed at the Concours d'Elegance, this new Ferrari 488 Pista moves like a spider – it looks fierce, and drives fiercer. With a 3.9-litre turbocharged V8 that produces 710 horsepower and 568 pound-feet of torque, the Prancing Pony's emblem stands proudly on this new car. Loosely based on Ferrari's 2016 488 GTB, the Pista Spider has a hell of a lot more oomph under its bonnet. It can go from 0 to 100km/h in 2.85 seconds and reach a top speed of 340km/h. The Spider is light-weight (compared to its predecessors) and weighs in at about 1,380kg with an outspoken blue racing stripe down the front and a retractable roof-fitting. This Spider has a dangerous nip to it with diamond-finish 20-inch alloy wheels with a 10-spoke star-design and a 20 percent weight reduction for faster rotation. Fasty fasty, Spidey Spidey. Inside the car, there's a wealth of carbon fibre, aluminium, good-looking design. A lovely addition to Ferrari's glowing resume. 'Pista' translates to 'track' in Italian, so it's no surprise that this car is what it is…responsible for holding that power. Hopefully this new car is going to be over on our shores within the next couple of years. The price of it might make you want to crawl back into your web! The Pista Spider is being sold in the high range of NZD$530,000 – but don't let that venom bite stop you. This looks like a car which resonates power and responsibility.