Just a stone's throw from the town centre, mi-pad is the perfect place to stay in Queenstown when the snow starts falling. The smart hotel has everything available, literally, at the touch of a smartphone app.
Less than a two-minute walk to Queenstown's vibrant town centre and stunning waterfront, this smart hotel opened less than a year ago, and is surrounded by hundreds of world-class bars and restaurants.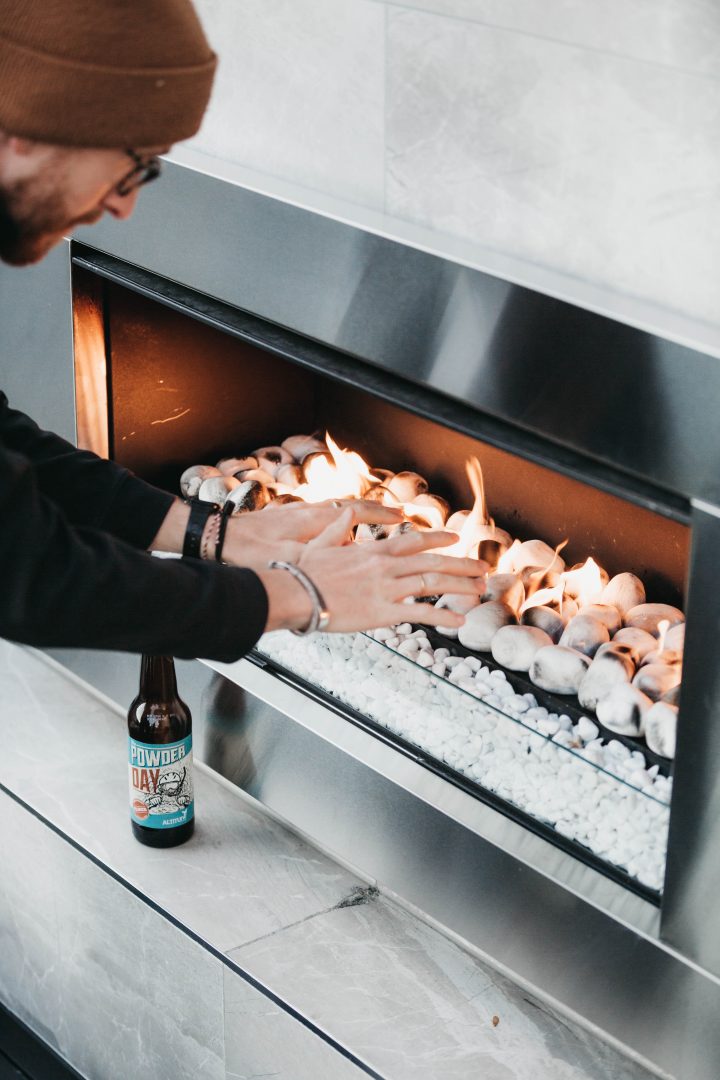 Indulge in the amazing produce, food and drinks available in Queenstown and beyond, and enjoy them in the social spaces at mi-pad. They may very well have the best rooftop terrace in town, complete with gas fireplace.
It's only a matter of weeks before the lifts start turning again, so get a head start on your winter holiday planning and book your stay at mi-pad Queenstown today.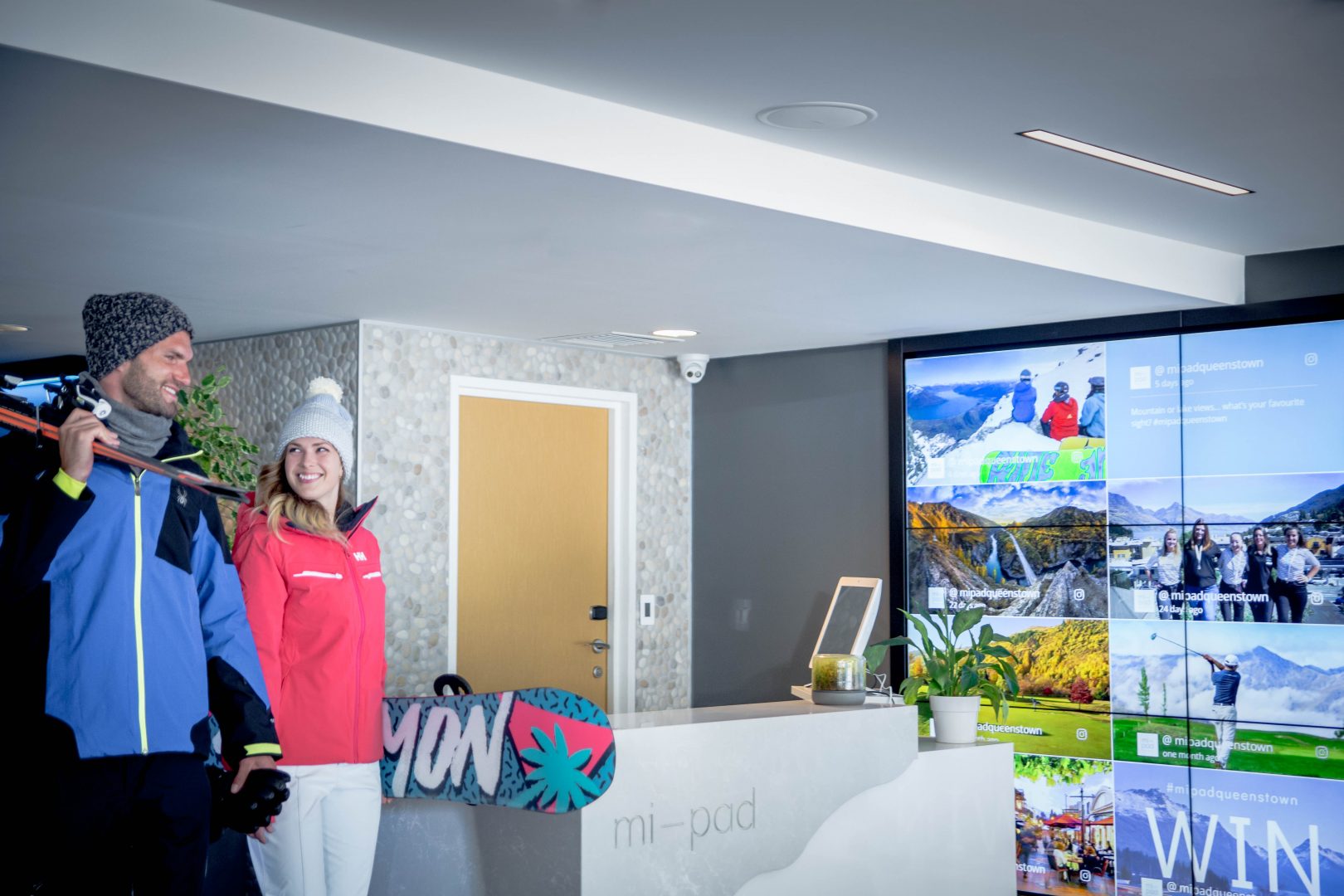 What is a smart hotel?
At mi-pad, you control everything about your stay through the 'Mia' app on your phone. You can adjust your room temperature and lighting, make sure you are not disturbed, or ask for your room to be serviced, all the while enjoying full access to the hotel 24/7. You can even check in and check out with it and use your phone as your room key.

The rooms
Bright, airy and modern, with luxury ensuite facilities, and comfortable beds; plus unlimited use of high speed wifi. Mi-pad has rooms to suit every budget, whether it be one with a beautiful view over the lake or a most cost-effective bunk room. Don't forget you can even set the lighting or heating before you even go in – rainbow lights, anyone?

Warm up in Queenstown
Finished on the slopes? Warm up with a complimentary coffee, hot chocolate, or chai latte — all made to your liking — in an eco-friendly recyclable cup from one of mi-pad's smart bars. Or head out and explore the town – you're within walking distance to everything, from the shores of Lake Wakatipu to Fergburger and all in between.