"Suiting up" is an occasion most men relish. Heading to an event or to an important engagement with the right suit just gives you that boost. However, there are far too many instances when someone's been spotted wearing a tie that's too wide or where suit shoulders hang like an overbearing mother-in-law.
Take Michael Fassbender as an example of how a suit should fit.
Sporting a slim fit wool Burberry three-piece suit at the London premiere of Tomb Raider, Fassbender looks red carpet worthy. The jacket shoulders comfortably hug his natural frame. The jacket sleeves are level with his wrist and the suit shirt extends further for a bit more "give". The vest jacket stops at belt-line, and the suit trousers are perfectly tapered and fold nicely at shoe level.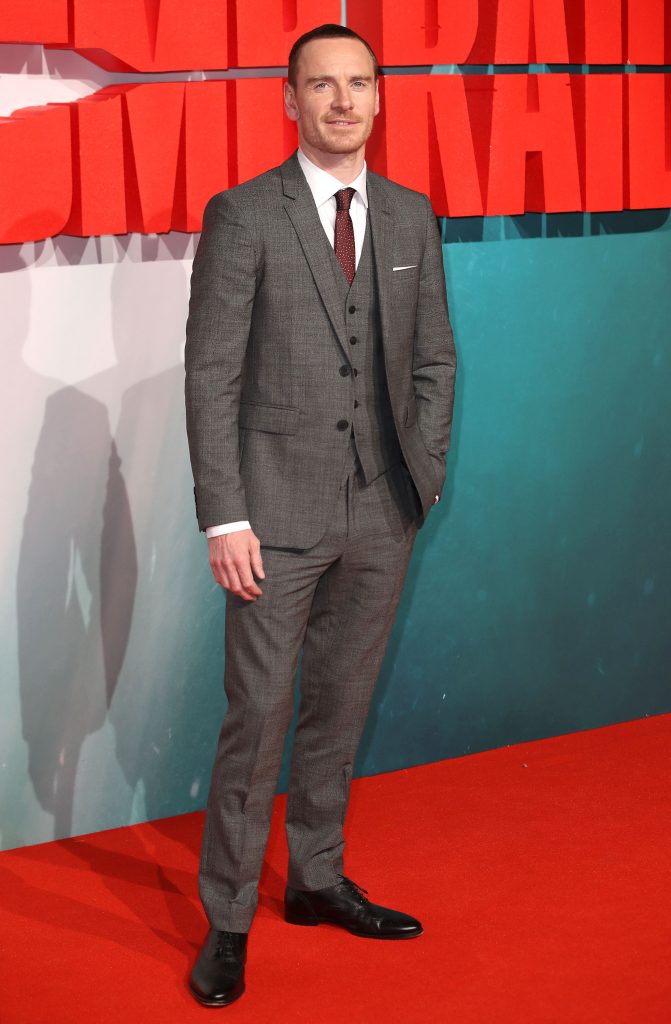 Here's a golden rule to live by: It's fit that makes the suit legit.
Get the fit right and you've already won the battle.
Once that's been conquered, you can start "flexing" your style game and play around with colour palette and material. Fassbender is rocking a woolen three-piece, and while sometimes eye-catching colours can steal the show (Google search "Eddie Redmayne suit"), it's the neutral grey approach with an understated woolen texture that can provide flexibility.
Fassbender keeps it classic with a burgundy tie, white shirt/white pocket square, and black shoes combo.
With a well fitting-grey suit however, there's room to experiment. Consider a white shirt/navy tie/brown shoes combination as an alternative, or ditching the suit jacket for a tieless black shirt. Once you've established a strong base, you can build the rest from there.