There's no reason not to love a good holiday.
But what if you're looking for a bit more inspiration from your holidaying experience than you get from a traditional Kiwi bach or tent break? Where to then?
We at M2 have compiled a list of the top 6 most architecturally beautiful holiday destinations from around the world for your holidaying pleasure. From quiet villas in New Zealand, to glitzy hotels in Ibiza, we have made sure to detail each building on its architectural beauty and its attraction as a top holiday destination.
Seascape
Annandale, New Zealand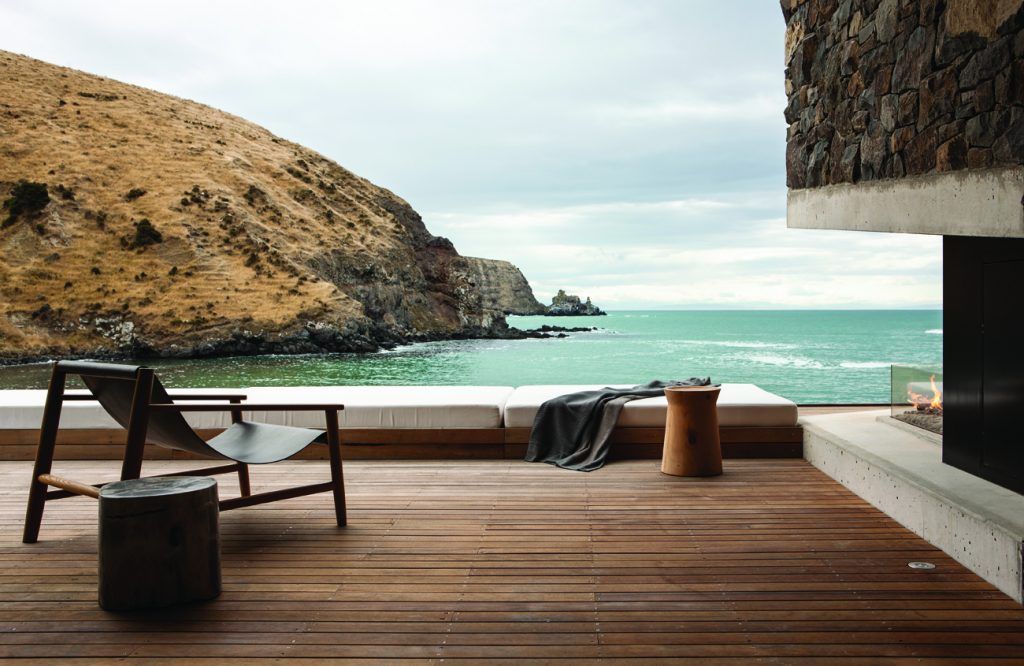 New Zealanders love the mystery of exploring off a beaten track, and Christchurch's Seascape holiday home is definitely no exception. With the beautiful, azure coastline lapping at the doorstep, this 172-square metre holiday villa is definitely a heaven-away-from-home. With a facade of piquant angles, locally timbered woods and floor-to-ceiling, front-facing glass windows, the marriage of nature and the man-made seem to meet together and become one. The interior features modern living areas, kitchens and bedrooms to cater for large groups, or provides a spacious area for a romantic getaway. To access this holiday home in Pigeon Bay, one must either take a ride in a helicopter or a drive in a designated four-wheel drive. You can stay at this fantastic venue as your summer destination for a minimum of two nights for just under $3000.
It's a perfect place to host overseas clients or take your better half for a weekend away, to experience the height of leisure and sophistication.

Manshausen Sea Resort
Manshausen, Norway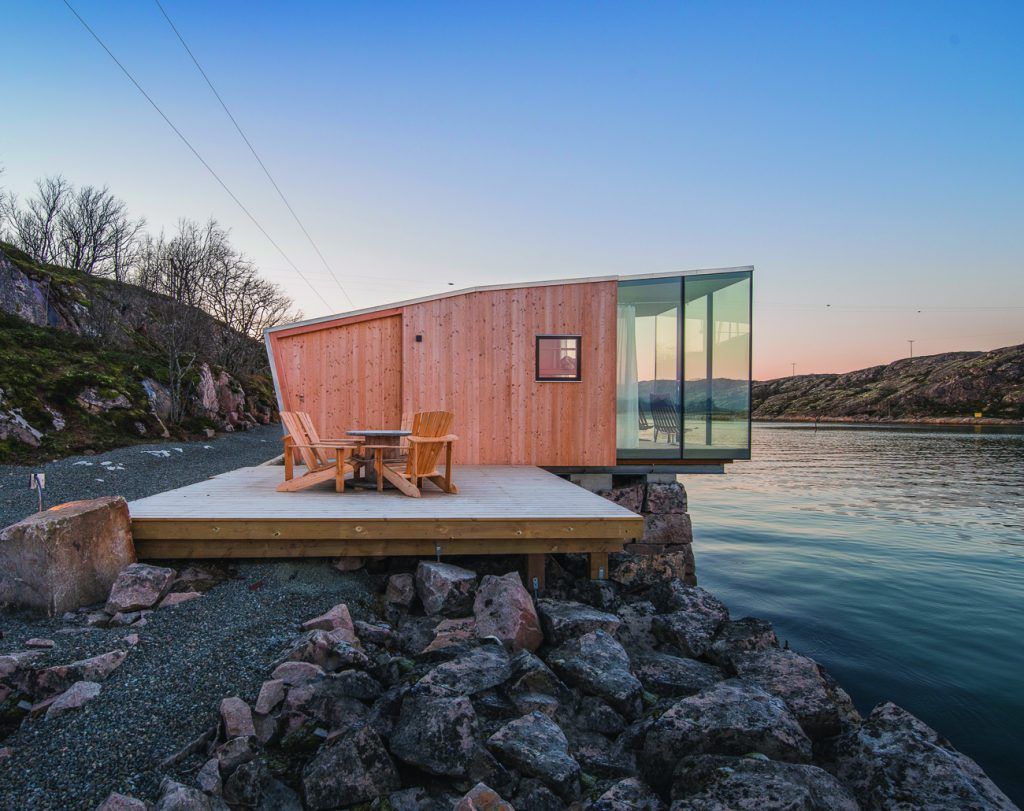 Situated on the archipelago of Manshausen Island, a once thriving fishing village just less thean a kilometre from the Nordskot mainland, these modern sea cabins are certainly ones to check out for a summer holiday spot. Designed on two cantilevered stone quays, and made to endure any weather conditions, these cabins are sheltered from the chilly winds in winter, yet absorb the heat in the summer (it gets up to about around 20 degrees in the summer months – so comfortably warm). Home to the world's largest population of sea eagles, and the Lofoten mountain range around the 22-hectare island, the Manshausen Resort was designed by Snorre Stinessen for hikers or travellers for fishing, hiking or diving trips. Each cabin features its own double bedroom, kitchen area and glass observation window that overlooks the water the cabin teeters over. Definitely a place to admire and appreciate every season. You can pay up to $300 per person, per night, to stay at the Manshausen Resort.

Hotel San Cristóbal Baja
Todos Santos, Mexico
Designed by Austin-based architecture consultants, Lake Flato, and designer, Liz Lambert, and located at the tip of the Baja peninsula, San Cristóbal stands as a pinnacle of luxury and grandness. Named after the patron of travellers, Saint Christopher, it seems this hotel has a different light to it. It almost appears to be floating in the air, like a mirage. This hotel boasts up to 32 separate rooms and suites, which are situated around a glimmering central, communal pool. With floor-to-ceiling windows in each room, and a spicy grandeur to boot, the hotel offers a laid-back feel of relaxation, and really caters to every guest's stay. It seems you really get a bang for your buck when it comes to visiting this paradise. Offering fantastic extras, such as a library, a seaside mirador, and a small shop, San Cristóbal's is a definite jewel in the crown of Mexico. The hotel's beautiful chapel, La Capilla and event hall are gorgeous places for a wedding, birthday or funeral services, and offer 'pueblo mágico', a place considered as being magical. The hotel is brim full of spacious rooms, amazing views and magical experiences!

Blue Lake Retreat
Marble Falls, Texas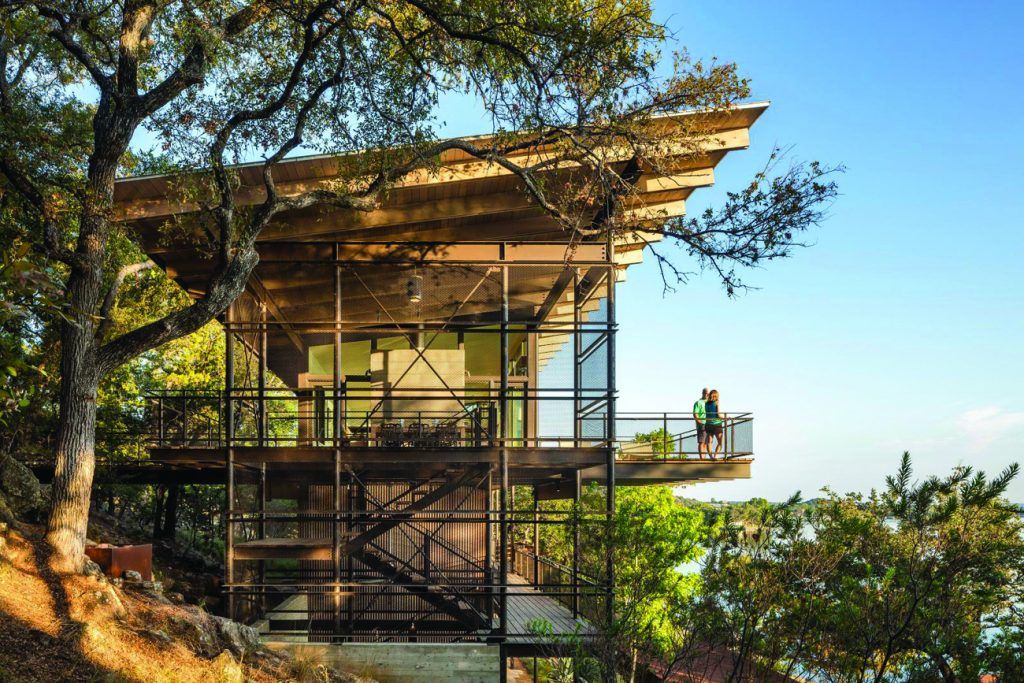 Situated 50 miles north-west of Austin, near the Marble Falls, the Lake Flato-designed homestead overlooks pristine lake waters. This wonderous building blends into nature as its 360-degree views of the surrounding flora and fauna overlooks the serene Texas hill country. An angled roof tops the building and its glazed walls – with its western red cedar and weathered corrugated steel – seem to graciously become one with the landscape and its neutral decor. This place is definitely one for the quiet couple or someone who needs to get away for a weekend. By combining the natural and the man-made, this place seems to be somewhere guests would go not just to visit, but to experience on a deeper level.

Hacienda Na Xamena
Ibiza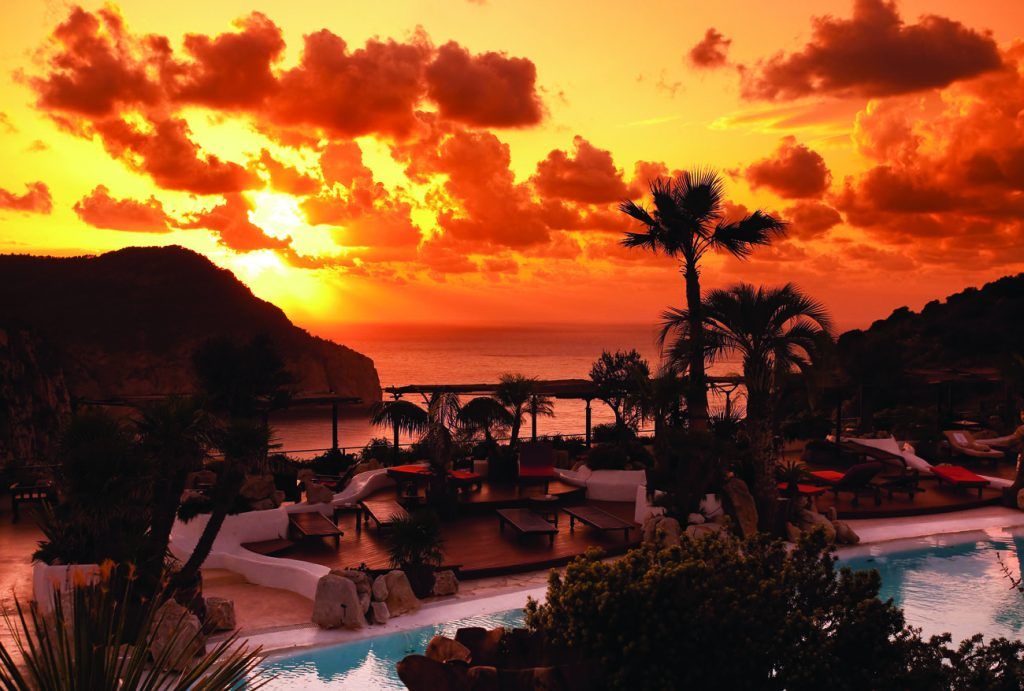 The jewel in Ibiza's crown, a white-washed, Spanish-style hotel is nestled in the middle of a national park overlooking the Na Xamena waters. Founded in the halcyon 1970s by Polish architect, Daniel Lipszyc, and refurbished in 2014, this hotel is luxury in its highest form.
With the classically designed interior and its picturesque surroundings, this hotel sports an extensive range of rooms, suites, 'Eden' villas, restaurants, games rooms, gyms, tours and bars.
Not only offering 77 rooms and suites to choose from, the estate has highest-quality food and drink experiences for guests to enjoy. Guests pay up to $4000 a night to stay here.
In its earlier years, the hotel attracted the local fishermen and hippies who travelled to Ibiza looking for an alternative lifestyle. This place really brings architecture, history, culture and leisure together for any summer get away.

'Serenity'
California, USA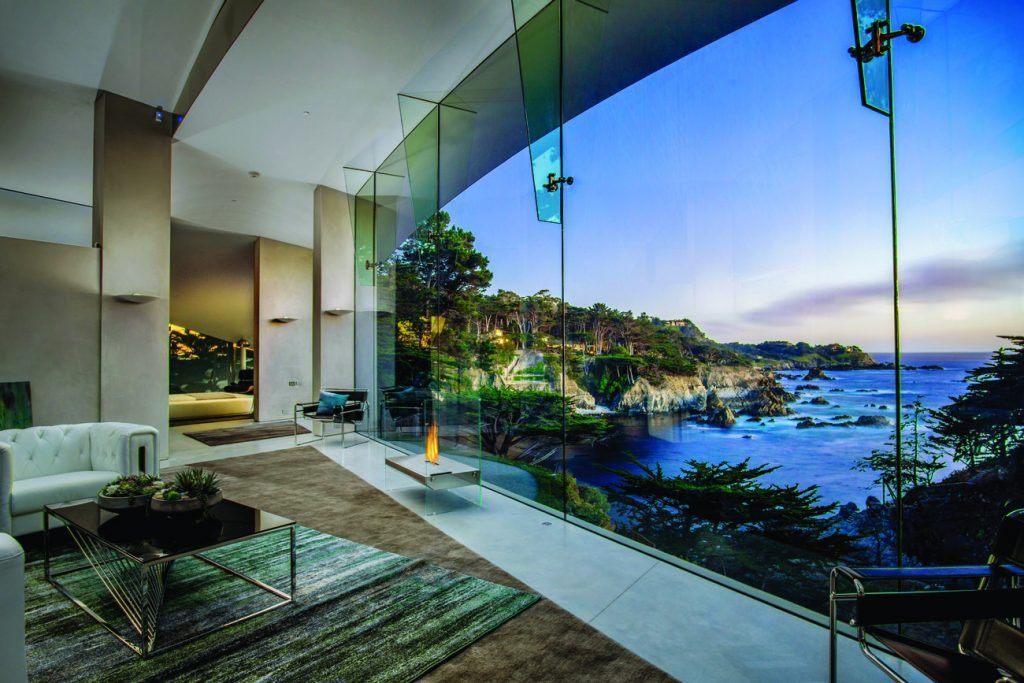 Situated in Carmel, California, this exquisite house, with its serene architecture and breathtaking views, features as a once-in-a-lifetime opportunity for holiday home seekers. Just imagine floating away for a summer vacay and enjoying state-of-the-art architecture at its finest. Designed by Wallace E. Cunningham and commissioned by world-renowned philanthropist, Joan Murray, this home creates 'an environment of peace and tranquillity that would integrate… beauty, nature, simplicity, conservation and inspired design'. Over the 2667 square feet of space, this building is bubbling with aesthetically-pleasing features, such as its futuristic facade (with an arch gracing the front of the building), looking like a bird of flight.
Its silver and grey toning somewhat matches its interior; it has modern, open kitchens; three fabulous bedrooms with floor-to-ceiling windows; and four bathrooms. Holiday-home buyers would look at spending up to US$1.5 million for the pleasure of purchasing this heavenly home for your summer holiday.