The Ferrari's prancing horse logo has been engrained on luxury car lines for years. Whenever the name is spoken, its reputation shines a bit brighter. In 2014, Ferrari was named the most luxurious car brand in the world and in 2012, became the most expensive car ever sold (the 1962 Ferrari 250 GTO). Queue the Ferrari SP38 – its stunning one-off custom creation.
The SP stands for 'Special Project', so that's bound to mean something. It has a turbocharged V8 engine that produces 660 horsepower and 560 in torque. The new Ferrari is fast…like, really fast! This one-off model was unveiled at the annual Concorso d'Eleganza Villa d'Este in May this year. Ferarri's are sexy cars. They're sexy cars…if you can afford them. So their latest creation just makes you feel a bit weak at the knees. The new Ferrari SP38 is based on their older 488 GTB model which was released in 2015.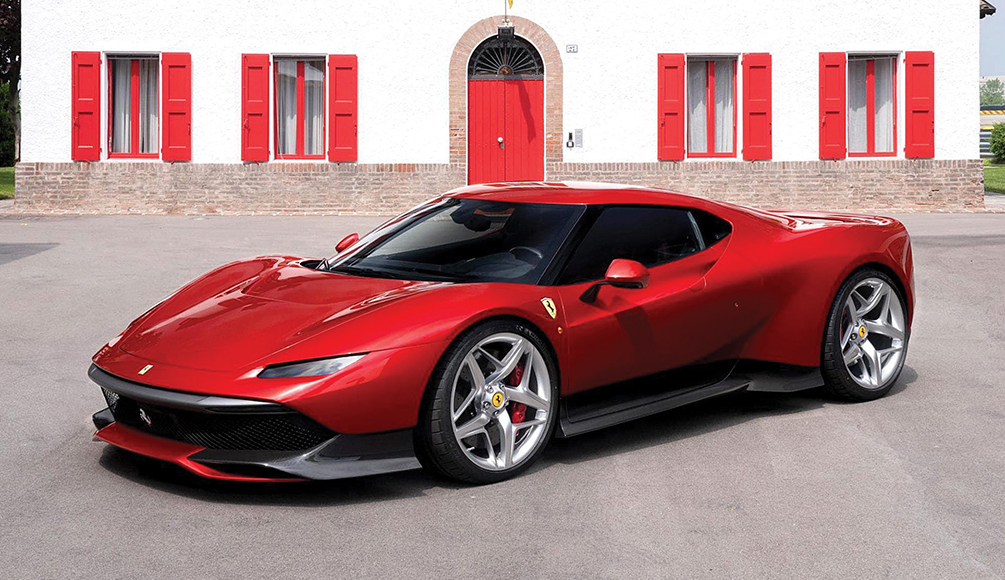 It does come with a few additional changes, however and it's as though that original model has had a bit of a session at the gym. It has a muscular protruding front bumper, tighter headlights and a more defined posterior. It has a very slimming shape to it.
People recognize the Ferrari brand as being the height of sophistication and this model fits that aesthetic wonderfully. The SP38 has a carbonfibre engine cover and super sexy design that mirrors that of a supercar with a flattering red body and mildly tinted windows. It also has some serious push with its seven-speed dual-clutch transmission. The power that is on its engine is astounding, making the car harder and faster than anything on the market at the moment.