We get amongst the vines and learn what goes into making Trinity Hill wines
I'm a rookie to the wine game… Let me correct myself, I'm a rookie to the art of wine. I say art, because as I realised after my time spent at Trinity Hill in the Hawke's Bay, the spheres of Viticulture and Fine Art are analogous. Both are marked by distinct styles and varieties. Both have processes that comprise the final body of work. And, for the viewer or taster, subjectivity and thoughtfulness play major keys in the appreciation of both. Nestled in the famed Gimblett Gravels wine growing district of the Hawke's Bay is the award-winning Trinity Hill.
Trinity Hill's story began in 1987 when John Hancock, founding winemaker of Trinity Hill met with co-owners Robert and Robyn Wilson in London. The idea of a Hawkes Bay winery was conceived and John Hancock saw the potential in the Gimblett Gravels region. Founded in 1993, and with the first wines produced in 1996, Trinity Hill has a reputation for producing outstanding Bordeaux style wines, Chardonnays and, most notably, Syrahs. Trinity Hill's flagship red wine, the Homage, is widely regarded as the premier Syrah in New Zealand.
When it comes to wine, environmental factors like climate temperature, terrain, and soil type are all carefully accounted for when it comes to developing the desired taste. The unique history and Terroir of the Gimblett Gravels has a direct relationship with the outstanding wines produced at Trinity Hill.
In 1867, a major flood changed the course of the Ngaruroro river, leaving stony, gravelly soils in its wake. Initially deemed barren and of little value, the free-draining, nutrient-poor qualities of the Gimblett Gravels mean that the vines ripen low fruit yields, but are extremely high quality, playing a significant part in the formation of the Homage (which I'll touch upon later).
Heading into Trinity Hill to meet Warren Gibson, the chief winemaker at Trinity Hill, I knew that my tastebuds were about to be taken along for a fantastic ride, and what a way to enter the world of wine with a tasting of some of the finest wines produced in the Hawke's Bay.
I have to admit, there was a mild sense of nervousness with five masterfully crafted wines awaiting a beginner's palette. But like any new interest or hobby, you need to learn to walk before you can run, so I thought I'd ask Warren, well, "How do you taste wine?".
Warren was more than willing to guide me along and help demystify wine to a newbie.
"At the end of the day it's fermented grape juice, you can go in as deep or as shallow as you want. Tasting wine is no different to tasting anything else, everybody has tastebuds", Warren explains.
"It's also important to smell the wine. Like milk or any food that you're curious about, your nose tells you a huge amount – freshness, the sense of being inviting is important. Colours can give you a lot of clues about the wine."
With this in mind, and Warren's expertise along the way, I couldn't wait to get started and learn more about the range at Trinity Hill.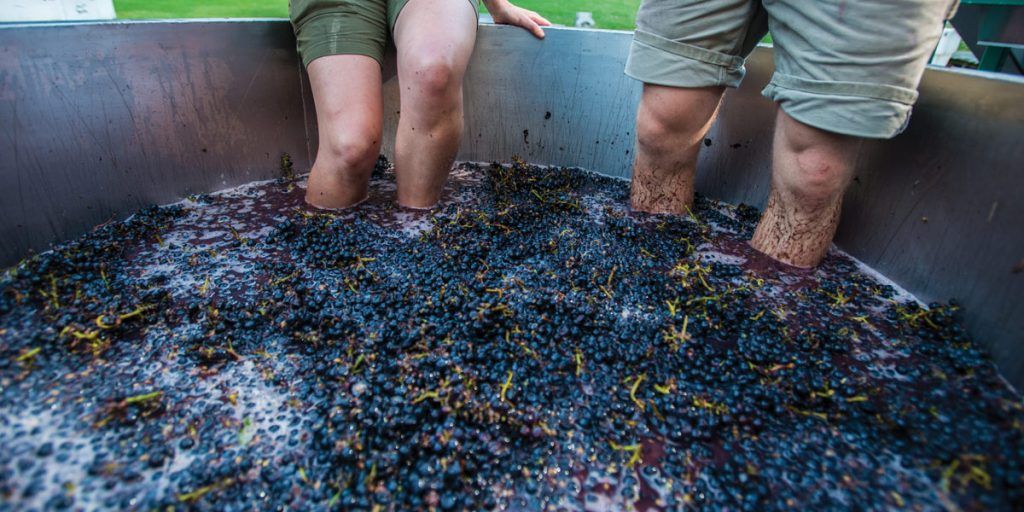 Trinity Hill 2015 – Sauvignon Blanc
While Trinity Hill are known more for their red varieties of wine, the 2015 Sauvignon Blanc was an excellent wine to kick off the tasting. A wine from the cooler parts of Hawke's Bay with a light goldish colour, freshness is the word that stood out to me when taking in the aroma, with hints of passionfruit and herbiness setting the scene. Beautifully light and smooth with zesty, citrus characters. The 2015 Sauvignon Blanc is a refreshing wine that will work perfectly with seafood and salads with the hotter days approaching.
Trinity Hill 2016 – Gimblett Gravels – Chardonnay
From the esteemed Gimblett Gravels range at Trinity Hill, the Chardonnay is a vibrant yellowish wine, much different in aroma to the Sauvignon Blanc I tried earlier. Chardonnay is a lot more complex than Sauvignon Blanc, and you can definitely detect the oakiness thanks to the fermentation process in French oak barrels. Sitting upon the backdrop of oakiness, citrus and even melon shine through.
"It's a cool style. 20 years ago Chardonnay was very, very popular", details Warren. "Then it went through an identity crisis, now it's actually cool to like Chardonnay again."
Pair it with a delicious chicken or seafood dish, you won't be disappointed.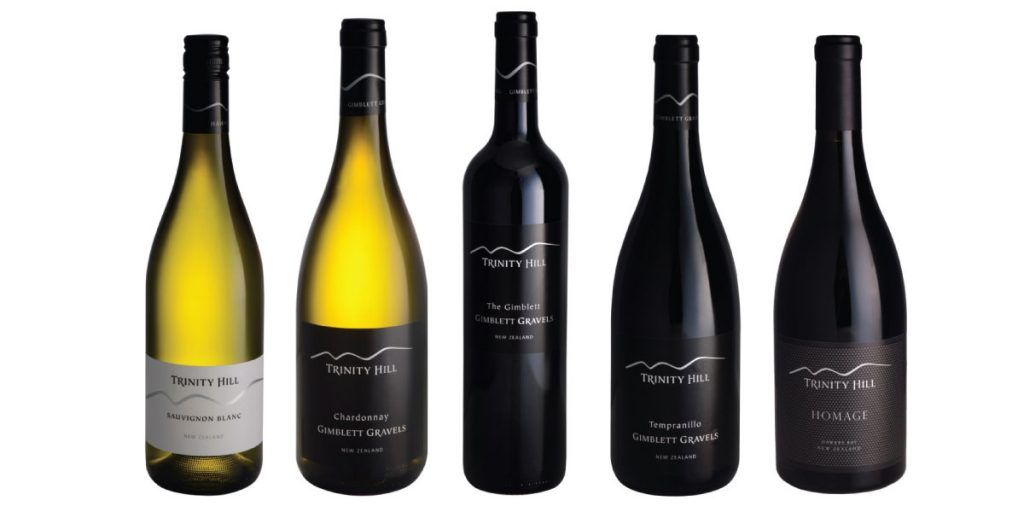 Trinity Hill 2016 – Gimblett Gravels – Tempranillo
Tempranillo was a variety of grape I hadn't heard of before but with a thirst for trying new things and an exotic name like "Tempranillo", I was extremely curious to see what was in store. The Tempranillo is the most important red grape variety to Spain and Trinity Hill were the first winery to plant, grow and make Tempranillo wine in New Zealand.
Warren explained that the Tempranillo has an aging difference when compared to other oak aged wines at Trinity Hill, "We actually use American oak, all the rest of our oak aged wines are French oak which tend to be a little bit more reserved. American Oak is a lot more sweeter in vanillin and coconut, it's a lovely synergy with the Tempranillo".
The Tempranillo has a dazzling deep red hue, and berry and herb like notes come through with the aromatic. You'll find hints of spice, berry and even a chocolatey flavour in the Tempranillo. The Tempranillo left me impressed.
Trinity Hill 2015 – "Homage" Syrah
The Homage is a Syrah with a rich history behind it – John Hancock, the original chief winemaker and a founder of Trinity Hill, worked under the Rhone Valley's late, iconic Gerard Jaboulet. Impressed by John's work ethic, Gerard gifted John with Syrah cuttings from the La Chapelle vineyard in Hermitage and Viognier cuttings from Les Jumelles in Cote Rotie.
These cuttings, coupled with the unique terroir of the Gimblett Gravels, gave birth to the Homage, Trinity's flagship wine and critically acclaimed Syrah. The name "Homage" pays tribute to Gerard Jaboulet. The Homage stands out with an alluring deep red, indigo-like tinge. From the get-go spice and berry aromatics leap forth with wonderful freshness and fragrance. The Homage is a Syrah with beautiful complexities – elements of blackberry, oakiness shine through with hints of pepper.
"It's our spoilt child in the winery. It's our flagship wine and a wine that we only make in years that is justified of this label…it's essentially the best wine we can make in our winery", Warren explained to me proudly. "We want this wine to be in all the best cellars and restaurants in the world".
There's a reason why the Homage is widely regarded as the best Syrah New Zealand has to offer. Warren saved the best for last and rightfully so.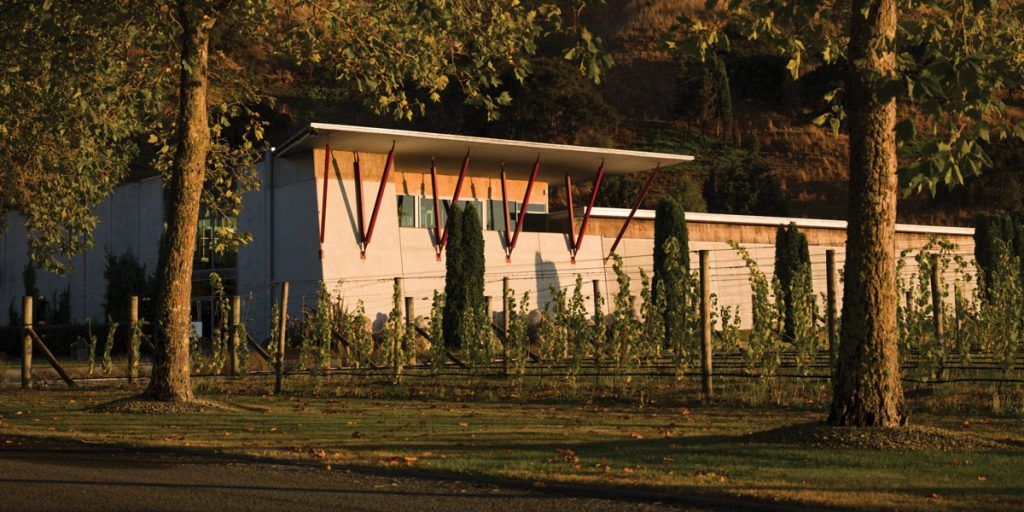 Wine and art have clear parallels. With a rich story and meticulous processes with flawless execution the Homage is exemplary of that. It's a liquid masterpiece. I arrived at Trinity Hill new to wine and curious about it all, and I left with a new-found appreciation of vino, and a thirst and desire to try more.
If you're ever in the Hawke's Bay be sure to stop by Trinity Hill – Warren and the team will make you feel most welcome.