Ever since its building in 1994, the Sky Tower has always been a central beacon to any weary Auckland traveller. No matter where your location in the CBD, you can always glance skyward and know exactly where you are.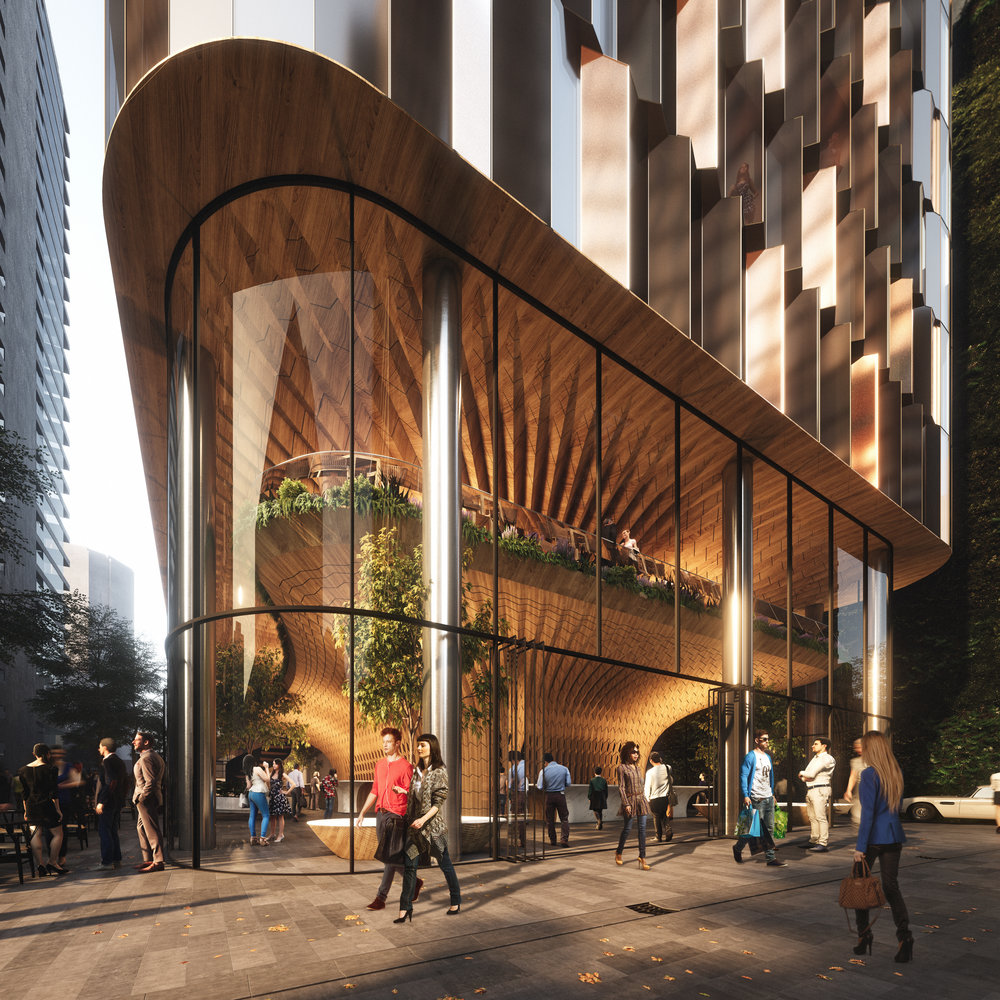 Its needle-like design really dominates the Auckland skyline and is easily distinguishable to us Kiwis. Just mention the City of Sails and immediately the tallest tower in the Southern Hemisphere springs to mind. It's 328 metres tall and is the 25th tallest building in the world. Soon, ICD Properties are planning to build a 180 metre, $200 million, 48-level skyscraper just next door and will be a hot contender at being Auckland's central focus.
"That has been our place of inspiration. It is a strong, city-defining tower with an elegant silhouette that is enduring for the skyline of Auckland and provides a companion to the city's iconic Sky Tower."
Woods Bagot principal and design leader, Peter Miglis
An international design competition brought 10 building projects together. London-based Zaha Hadid, locals Warren and Mahoney, and international firms, Cox Architecture, Elenberg Fraser and Woods Bagot all presented new, diverse ideas for this new building venture. The new design was led by the competition winners, Woods Bagot, and was anticipated to have a striking feel to it that mirrors local flora and fauna. They're confirmed to be creating this building in partnership with Kiwi firm, Peddle Thorp too. To be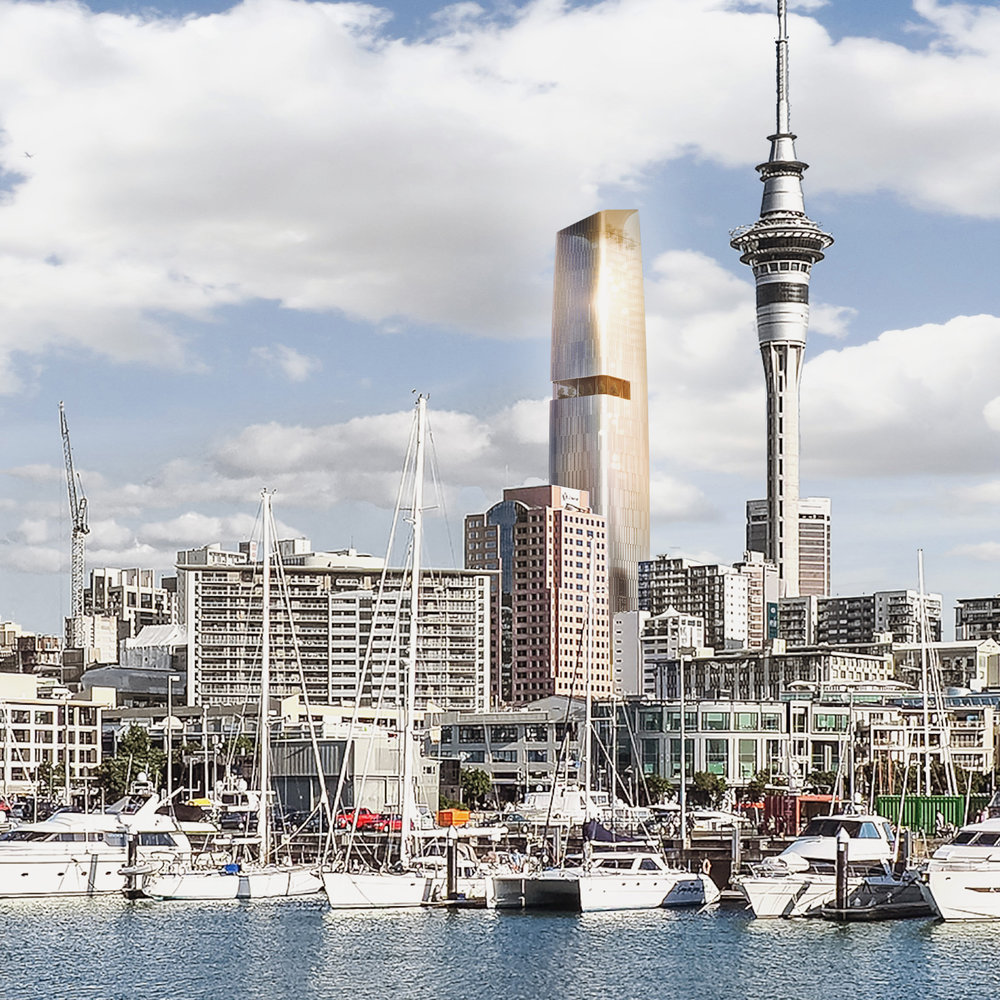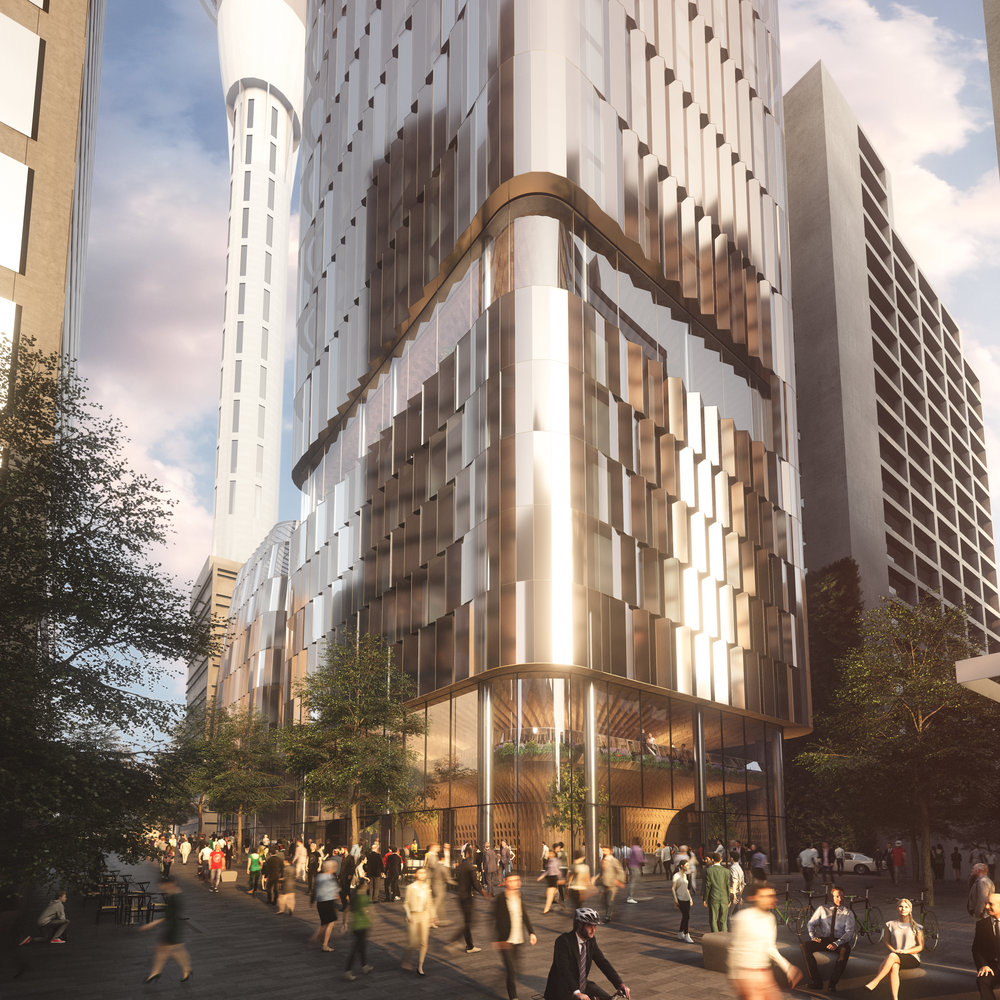 located on Federal Street, alongside the current Sky Tower, the building will have 226 living spaces, a five star hotel with 233 rooms, a rooftop 'Zen' garden and market place on the ground floor. The new high rise is expected to be up and running in 2022.
"We're extremely excited and proud to be able to deliver this project in New Zealand," Michael Mai, ICD Property Managing Director said. "We see this tower as an opportunity for Auckland to set a new benchmark for quality and liveability, and it will be a project that is led by design excellence to achieve better urban design outcomes, not just for New Zealand, but around the world."