Canada's culture scene has recently welcomed the $95 million dollar modern art museum – the Remai Modern. We were proud to see it fronted by New Zealand CEO Gregory Burke, former CEO of New Plymouth's Govett‑Brewster and many other prestigious galleries. I caught up with Burke to talk success, design and the challenges he faces with bringing us this masterpiece of a structure.
How did you get to become the CEO of the new Remai Modern Museum?
Well, from 1980 to 2005, I was the director of the Govett-Brewster Art Gallery in New Zealand, and in fact I'm not sure if you're aware of the Len Lye Centre? But I spearheaded that project. Obviously, I left before it was completed. And I was recruited to run The Power Plant, which is a kind of leading contemporary art museum in Toronto. And I was there in Toronto for about eight years.
Then I came across this opportunity… I wouldn't say it's unique, but it was certainly very rare to get all the components aligning: a lead donor with an amazing amount of generosity and an amazing, staunch vision and the architect. I had actually worked with him at The Power Plant, Bruce Kuwabara, a Japanese/Canadian architect, who I regard as one of the best, probably the best in Canada. So I thought: "Well, this has got a lot of potential, and particularly the idea of starting a new museum." So I went up for the interview, and I flew in, in mid-December. It was an extraordinary alignment, and an extraordinary opportunity to start a major new modern art museum in Canada.
So when you went into this opportunity, the museum was called The Mendel Art Gallery; how did it transition to the Remai Modern?
Part of my job was to close down the Mendel in the process of establishing the new museum – The Remai Modern. When I arrived, there was a design for the building by Bruce Kuwabara, which was a coincidence, because I'd worked with Bruce, and unbeknownst to me at the time that he was working on the design for this building, we were talking about plans for the museum in Toronto where I was working. And I was talking about a lot of aspects that have now ultimately come into play in this museum. One of the major aspects, of course, is the transparency. It is a sort of sense of porosity between inside and outside. It's very welcoming. And that's been incorporated into Bruce's design.
It was a very exciting opportunity for me, to work with the board and to define it as a museum of modern art. In that process, we changed the name to Remai Modern.
We were bold in declaring that we would be Canada's Museum of Modern Art. And it's interesting to note that some of what I took into this project was informed by my experience in New Zealand at the Govett-Brewster Art Gallery. The history of the gallery in New Plymouth is not dissimilar. There was a major patron, Monica Brewster, who had a desire to set up a museum of modern art. So I took some of that history – being a very bold and adventurous institution – and then sort of injected that into the DNA of the mission for Remai Modern.
It's really great that you've brought some of that knowledge and experience across. I have visited the Govett-Brewster, and it is a very cool experience, I can see how the two are similar, they're both bold amazing structures.
And, of course, in my time there, we built a national, international profile. And the international profile continues. And that's been really great for New Zealand. And the same sort of principle is panning out here. We've made [it into] The Wall Street Journal, and The New York Times, Wallpaper magazine and Surface Magazine.
Those iconic titles of design! I just want to touch back to the transition from Mendel to Remai; I believe there was some controversy when people heard the news of the Remai Modern replacing The Mendel, as it was such an iconic part of Saskatoon?
Well there was a group of people who were not happy the Mendel would be closing, and this new museum would be opening, for all sorts of reasons, which you can understand. I mean the Mendel had a 50-year history by the time it closed and had been a mainstay for the art community at that time. Fortunately for me, the debate around that had preceded my arrival. So, when I arrived, there was no going back. The decision had been made. What I was challenged with doing was focusing on establishing and creating success around the new museum. I am sympathetic to the sense of loss that some people have over the former museum, but there is no comparison to what was there, and what we have now.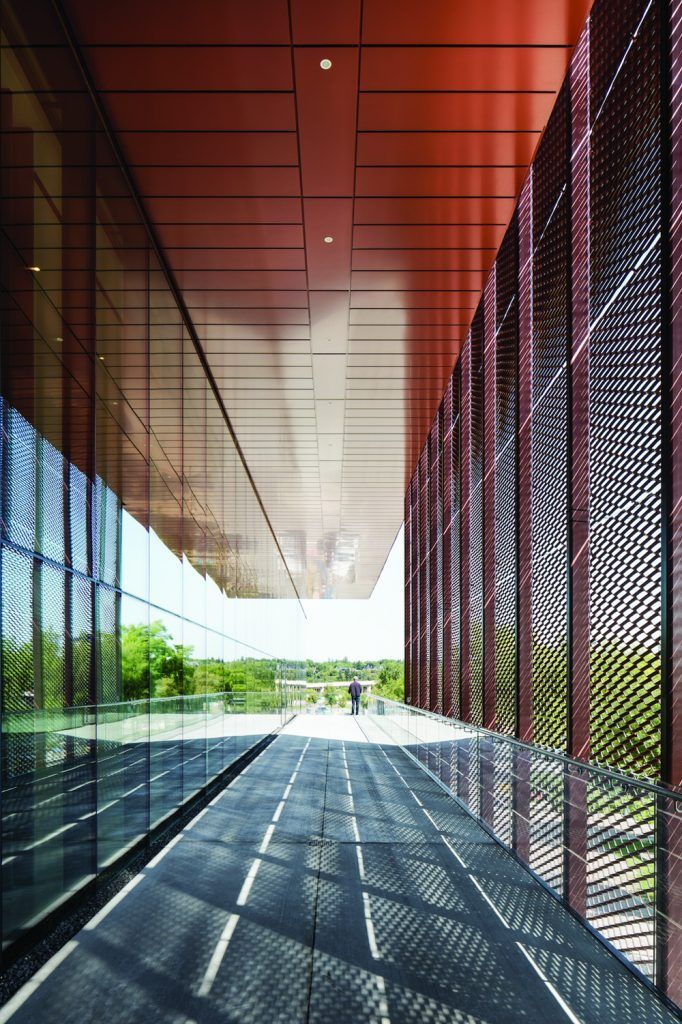 In what way?
It's a very significant institution in terms of its scale, in terms of its sophistication. It has the climate control systems and security systems and everything else that allow us to bring in the most sensitive and restrictive exhibitions from anywhere in the world. Which wasn't [possible in] the former institution. And the building is just absolutely, stunningly, beautiful.
Yes, absolutely, the building is stunning. But it's not like the Mendel is gone completely. Because am I right in saying that it will be converted into a Kid's Centre?
Not by us, but the City is [converting it], yes. And the work on that has started. From our side, the collection that was built up at the Mendel Art Gallery will always be known as The Mendel Art Collection, at the Remai Modern. One of the galleries is named after the Mendel, recognising both the Mendel family and, of course, the Mendel gallery itself, so there is a legacy, and it will be remembered.
We briefly touched on the architect, Bruce Kuwabara, who designed the building. What was some of the inspiration around the design for the Remai Modern?
Well, I guess some of the principles about the way that art museums should function, both in terms of display of art and also in terms of engagement with the community, were discussed with me and many others. But Bruce Kuwabara has done art museums before. I would say this is, by far, his best one.
But upon arrival [you'll see that] Saskatoon, [is very much] on the prairies, which are obviously very flat; there was an architectural response to that. So, basically, the building is a set of four stacked horizontal volumes, reflecting the horizontality of the environment. Those four stacked volumes cantilever out in different directions: north, east and west, embracing the community. And, of course, a big tip of the hat goes to Frank Lloyd Wright and the architectural style called, Prairie Modern. And, I suppose the most specific exemplar of that is the iconic building, 'Falling Water', which also uses cantilevers.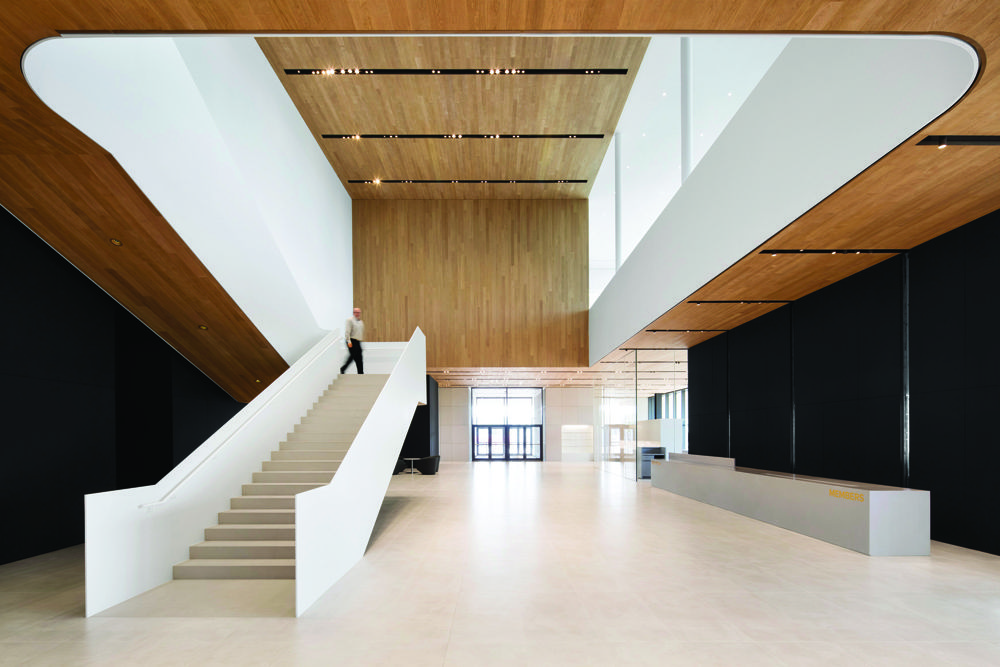 You talked about the new space having incredible technology – climate control, and security… What are some of those sensitive artworks and exhibitions you plan on having, that the technology has allowed you to access?
Like with many museums, if we were to borrow an exhibition from the Picasso Museum in Paris, we would have to provide 12 months-worth of climate readings. And like most new museums, we don't want to wait 12 months to open. So our opening exhibition brings some of the most exciting and most prominent artists from around the world. But generally they don't come from museums. We've been borrowing direct from the artist or from private collectors.
But we've got some extraordinary work in the opening exhibition. Going forward, we have an exhibition coming up in 2018, which is the touring retrospective of a major American artist, Jimmie Durham. And that'll be coming direct to us from the Whitney Museum in New York.
What makes our lead donor so very special is not just the scale of her donations, but the fact that she had the foresight and the wisdom to make donations to support programming; she's [not only] putting half a million a year into helping us bring international-level exhibitions into the museum, but she also just recently announced a C$1 million a year for 25 years [contribution] for acquisitions, which gives us one of the largest acquisitions budget for contemporary art in the country. And then she's just also announced another matching program of up to C$1 million a year, where she will match donations that support the exhibition program or acquisitions, up to a C$1 million a year for 25 years. So that brings the total donation pledges to more than C$100 million.
Yeah wow, it's very generous. I guess you must feel quite lucky, and also honoured to be able to have that opportunity. In terms of exhibitions, what is one of your dream artists or dream series to bring to the Remai?
It's funny; people often say: "Who's your favourite artist?" I never know how to answer that. What I enjoy the most [about art and museums] is being able to have a dynamic program that keeps on bringing new questions and urgent questions to the fore. And I'm very interested in the way that art and (the possibility for) an art museum can engage with the urgent questions of our time, through the work of artists.
Then, in terms of museums, which is your favourite in the world? I would be thinking about the Govett-Brewster in New Plymouth. There is an extraordinary kind of project that's happening in Fogo Island, which is an incredibly remote place in Canada. It's off the coast of Newfoundland and is called Fogo Island Arts, and they're creating Fogo Island as an arts destination. That's a smaller venture, but a very high-profile one. Of course, at the upper end of the scale, the Tate Modern has been something of an exemplar.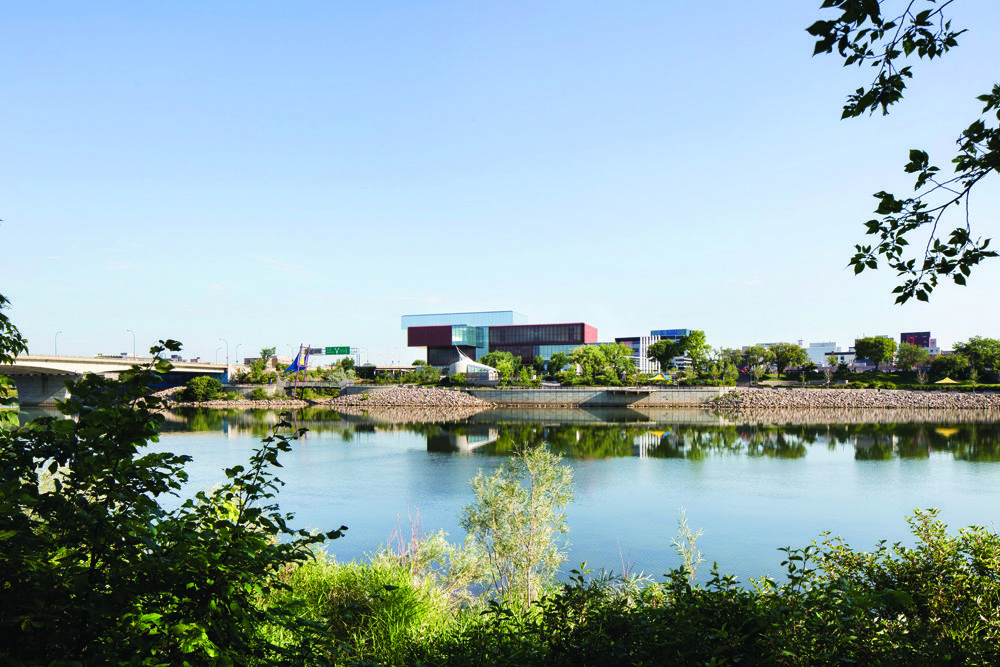 How does a normal day for a CEO of such a beautiful and prestigious museum look?
Well, over the last 4½ years, it's been heavily concentrated on fundraising, on working with the construction team and the project management team on setting up the museum as a business. So it might sound unglamorous, but the museum is business, and I'm involved in a lot of business-related meetings constantly. And then [I spend a lot of time] also working with my board.
Moving forward, I hope to be spending more time actually planning the program, and developing the program.
And so where to next for the program and for your venture? We had a former director of the Tate Modern here for the opening. He's actually on my international advisory committee. And he was very pointed in saying: "The work begins now." I mean, honestly, it takes a lot. We've opened with a bang, but it takes a lot to maintain that momentum. Really, it's just a matter of just continuing to work with really great artists, developing really great projects with artists, finding and working with other museum partners to collaborate on projects, setting up scholarships and the residencies, and so on.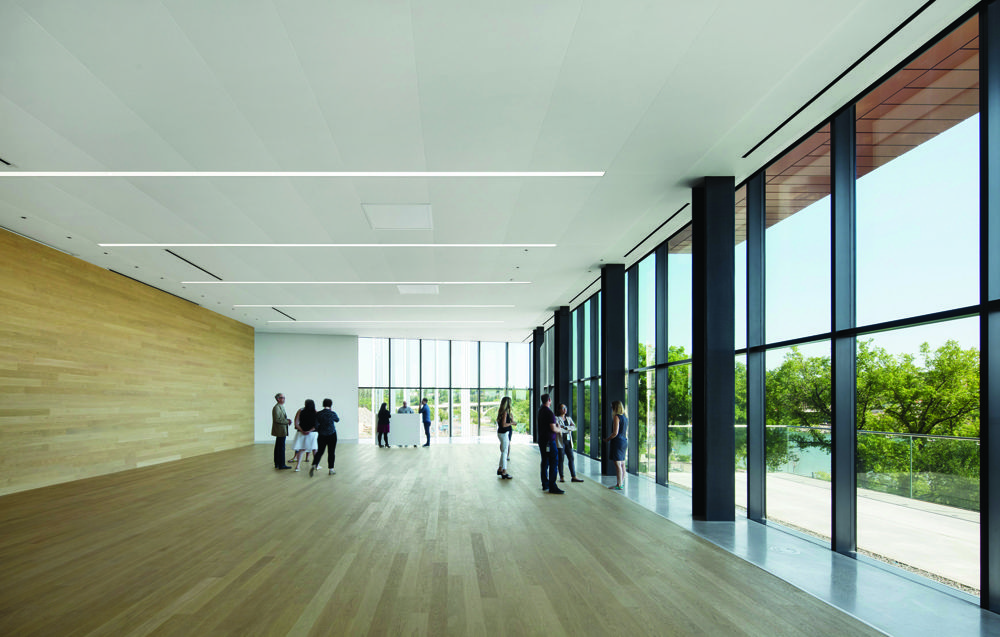 What's some advice you would give to someone looking to follow a similar career path as you?
I mean, from a New Zealand perspective, I think a lot has developed over the past 20 years. I mean, 20 years ago, there wasn't much connection with the larger world. You need to imagine the world as being possible, rather than think of the impossibility of things. I made things happen for myself.