Polo is known as the Sport of Kings – a gentleman's game, a game of skill and endurance, where the players must score points (sort of like football), all whilst riding horseback.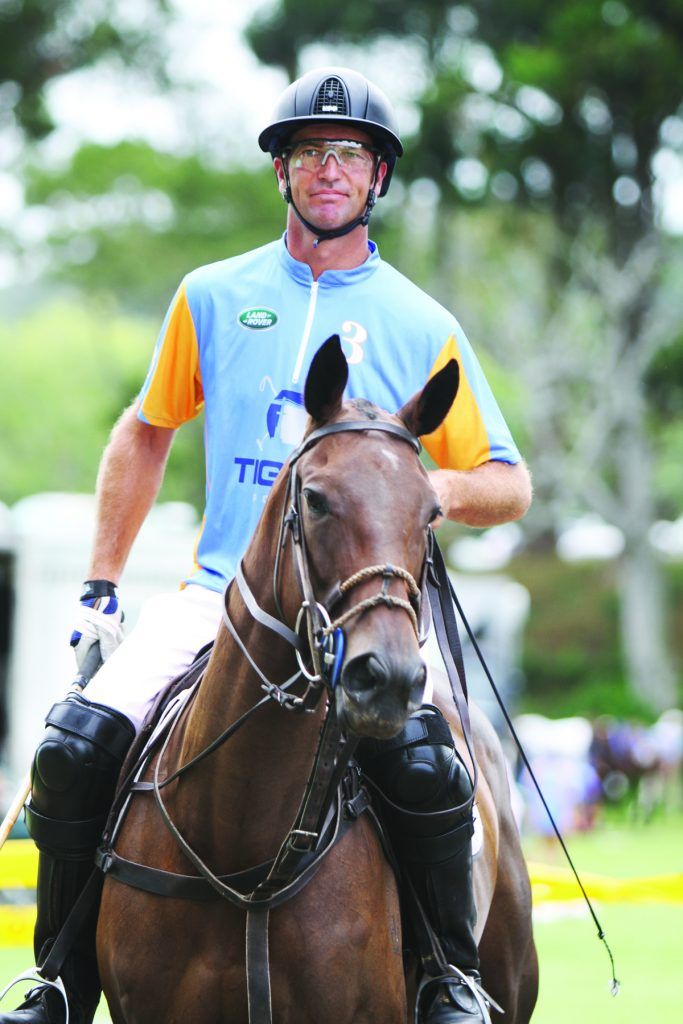 First mentioned in literature in Persia about 600 BC, when the tribes domesticated horses and used the sport as a way of training them, it gained popularity and spread, as the might of Persia – supported by the strength of its cavalry through horsemanship dominated territory as far as Constantinople, Tibet, China and Japan, then India. From there, British tea planters first reported seeing the game in the early 1800s. It wasn't until the 1850s, though, that the British cavalry drew up the first rules, and by the 1870s, the game was well established in England. The Americans were introduced to polo in New York in 1876. The sport was taken up by other countries starting with A – Australia, Argentina – then New Zealand decided we could mix it with the best, and now we can proudly flaunt our world achievements in the game. Nowadays, this sport is so much more than men riding around, whacking little white balls with a mallet. Polo is now regarded as a very skilful game, both mentally and physically, but still retains its royal and noble status.
The playing field is 300 yards by 160 yards (270 metres by 150 metres), the area of five official soccer fields, with a goal at each end, eight players in total and an hour play-time to hoof, the game generates real excitement for players and spectators alike. On February 18 this year, one of the most prestigious polo events in the southern hemisphere will take place in Auckland, causing a stirrup [geddit?] of excitement. More than 5000 guests, social elite and celebs will flood to the Auckland Polo Club in Clevedon to experience the glitz, glamour, fashion and excitement of six teams of national and international players battling it out on horseback for one of New Zealand's most sought-after trophies.
This year, the Polo Club has partnered with Land Rover to bring fans this great event and support the Open. Hooves will be stamping, mallets will be swinging and the mane [sic] attraction will be the horses themselves.
"We want our guests and spectators to have an amazing polo experience," says Hannah Marshall, executive manager of the event, "to enjoy an exciting match of high-goal polo while absorbing the exquisite rural setting, fashion and hospitality."
This year marks the 41st year of the event, having started in 1977. The love for the sport is definitely still stable within New Zealand's sporting fabric, evidence by competitors with big world polo names – such as New Zealand's Clyde McClean, Argentina's Paco O'Dwyer and the UK's Tricky Wade – set to be compete. Another name herd [sic] a lot around the NZ Open is top professional polo player John-Paul Clarkin, who, among many other wins, added the Open last year to his list. M2 sat down with him and asked him what creates a champion on horse-back.
"Winning is always the ultimate motivation," he says. "And playing the best polo. And against the best opposition[s] possible…" That motivation helped Clarkin and his team win the Veuve Clicquot Gold Cup – his most prized accomplishment – in 2003, in Midhurst, England. It also was his motivation when, in 2008, he was in the line-up that won the Cartier Polo World Cup in Switzerland. He is currently ranked New Zealand's number one polo player with an 8-goal score. At the NZ Open in February, expect to see that same drive in all players. Hard work, training and building a relationship with his horses allows each individual rider to thrive.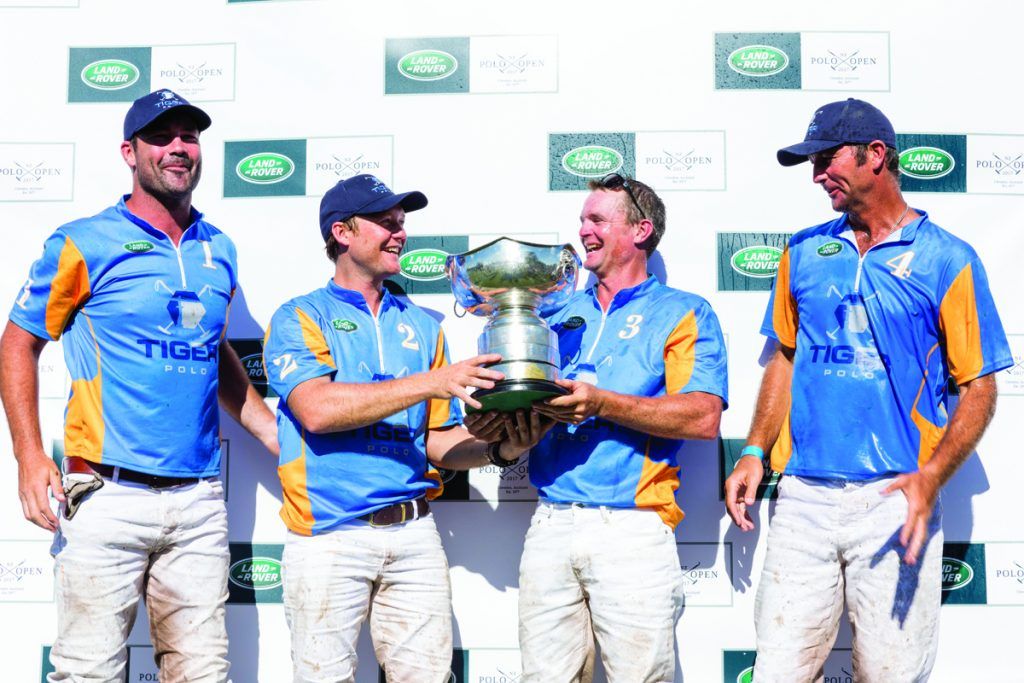 "I have grooms who work very hard with me and do most of the day-to-day activities," Clarkin says. "I will train and put the finishing touches on the horse. As a polo player, your relationship and understanding of your horses is one of the most important aspects of the game, for both your enjoyment and to get the best from the game.
"Preparing the horses," he says, "is done over a long time and consists of six days a week of general exercise; playing one or two practice matches; and two or three proper matches a week. Plus schooling really works on [the horses'] agility. This is done as and when needed, but gets less as the practice progresses."
The event on the 18th will show how well polo in New Zealand is doing in regards to keeping the sport exciting and accessible to all New Zealanders. Up to 240 separate horses will be involved in the event, and their riders will be primed both physically and mentally to nab the prize. There is nothing like it; this event is certainly one not to miss. Tickets range in price from $35 for individual general admission to $2500 for small-group packages.