Best Smartwatch: Watch your fitness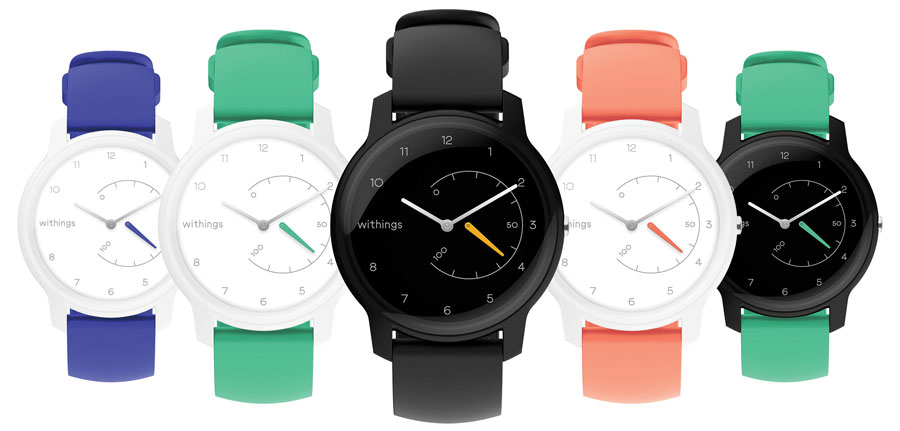 The next generation of fitness trackers are here. The Withings Move ECG is one of those watches you look at and can't be too sure. Is it an actual watch? Or is it Smart?
Why not both? This watch might sit in the pile of old, discarded fitness trackers, but not when you find out its most impressive feature. It takes on-demand electrocardiograms (ECGs). What are electrocardiograms? Basically, it's reading the electrical current going through the heart! It also reads your sleep pattern, walking, reading, swimming and cycling activity. With its 12 month battery life, the watch is bound to be popular amongst watch enthusiasts. It looks very, very cool too. It's looking at a release date of April this year.
Best Laptop: Talking 'bout My Generation

Lenovo was a pretty big player in this year's CES, putting out some pretty impressive products, like the 4th Generation model of the Thinkpad X1 Yoga, which truly defines it from the other models in its class. I'm going to start with the look as it's the first thing that really catches the user's attention. For years, laptop companies have been contempt with the aluminium glaze, and Lenovo has been lagging behind on that front, keeping more to a carbon fibre finish. This change might intimidate buyers, and with the weighted harshness of the model, that may oftentimes feel quite intimidating to a user, but Lenovo's got it covered! Also the size of 14-inches might surprise you, it's actually shrunk from its previous models. At CES, it harboured a lot of positive buzz because it hit the nail on the head in so many ways. The keyboard would be swift to use with a large touchpad, a trackpointer and great display options with a 1440p touchscreen on a 360-degree swivel hinge. The 4th Generation runs off an 8th-gen Intel Core processor with up to 16GB of RAM and 2TB of storage, so performance should be top-notch. After its fiery CES debut, people can't wait for its release to the public later this year.
Best Concept: Fold Away and Slip it Into Your Pocket
Samsung has been talking about foldable phones for years, and its rumour turned into a bit of a wildfire in overseas markets. Samsung showed off their first ever foldable phone to customers behind closed doors at CES. What we know so far about the new phone is that it will have two displays: a tall 11.4cm screen on the outside, and a foldable 47cm foldable screen on the inside. The screen will use a new technology called the Samsung Infinity Flex Display, similar to the tech used on a 2018 iPad Pro. In its folded state, users would be looking at a 21:9 ratio at an aspect of 840 x 1,960 pixels. When the phone opens, the cover automatically turns off and shows a 4.2:3 aspect ratio with 1,536 by 2,152 pixel resolution and a screen density of 420 dpi. It sounds good, doesn't it? Samsung have kept their cards very close to their chest, however, with the launch of more details or even a bigger public launch. They have said that upon its unspecified release, they'll be putting out an initial 1 million units at a price range of USD$1,350.
Best Car Radio: Eyes on the Road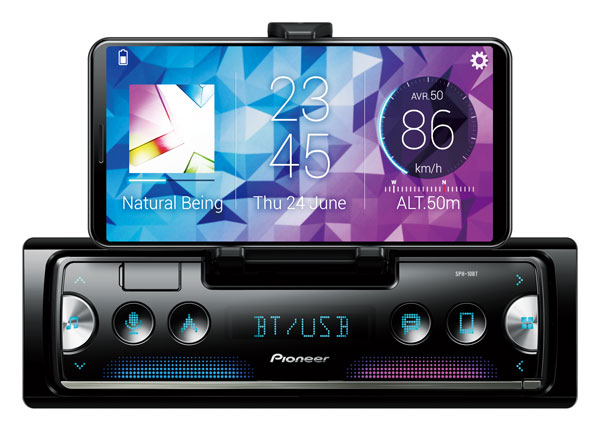 Using your phone whilst driving is a big no-no in this country. Reaching over to change the station from George FM to The Coast is an experience every sophisticated chap can relate to. Getting lots of radio enthusiasts nodding at CES, Pioneer's new SPH-10BT is a built-in, rotatable smartphone cradle that simply connects to your phone, radio and car, safely, quickly and directly. Instead of a big radio face, Pioneer's innovative 5cm DIN radio fits comfortably to any dash and will connect you via an app called Smart Sync. Just clip your phone into the swivel and perch the screen either horizontally or vertically and you're good to go. With the Direct Access Key, the driver can use apps on their phone so your car can become the car radio, the GPS or messenger. It's also integrated with anti-theft software and a six button interface to ensure that no one will break into your car and run off with it. A whole hands-free addition to your radio, the in-car synch to Amazon Alexa will make the drivers experience very, very convenient.