Wine lovers looking for a new white that stands outside the conventional offerings should keep their eye on The Virgilius 2016 by Yalumba.
The grapes for this complex Viognier were hand picked throughout February and March in 2016. They were then whole-bunch pressed directly to mature French oak barriques, where they were fermented by 'wild' or indigenous yeasts occurring naturally in the vineyard. These wild yeasts play a small and subtly different part in the development of the wine, creating layers of richness, complexity, fine textures and flavours.
After fermentation the wine was aged on lees with regular batonnage for ten months to further heighten the palate weight and increase the complexity and flavour generosity.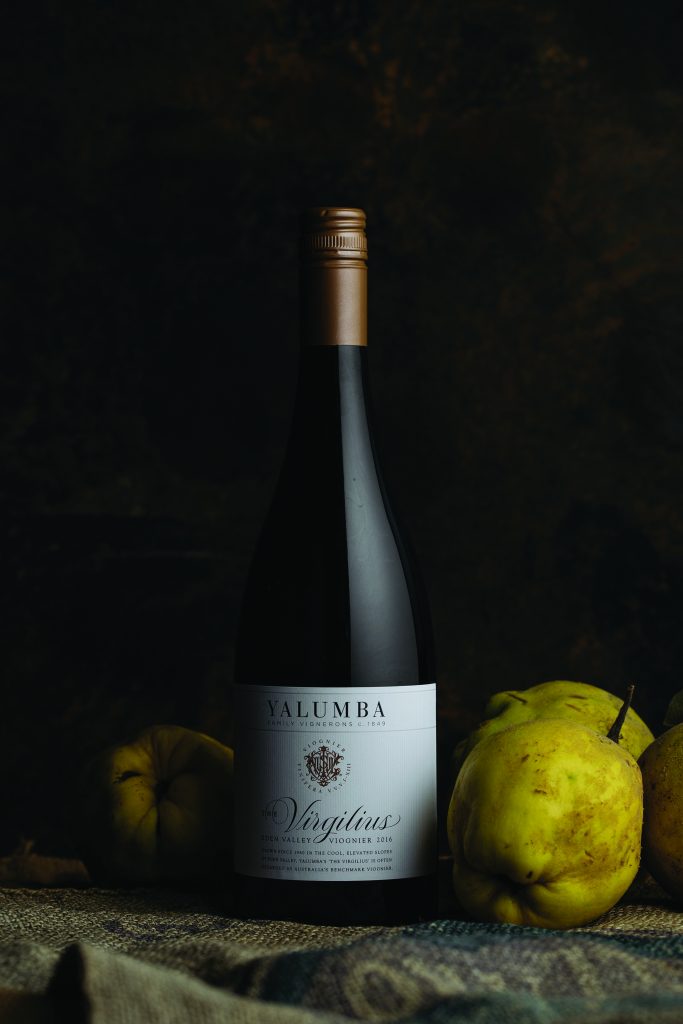 The nose has intense aromas of early season just picked apricots, cardamom, white pepper and fresh ginger. Lifted ginger spice is layered on the palate with mineral sourdough-like texture and complex apricots and almond savouriness. If you're familiar with Viognier, you'll immediately pick up the iconic lusciousness of the palate. Take your time while enjoying this wine. As part of its complexity, its purity and restraint will unwind slowly in the glass and take you on a sensory journey.
When matching The Virgilius with your meal during gatherings with family and friends, it's hard to go wrong. It complements a wide range of flavours, particularly dishes with spice and rich flavours. Try with poached salmon, grilled sirloin and chips, beef rendang, pan fried herb stuffed mushrooms, or fresh gnocchi with olive oil and shaved truffles.
Everything about The Virgilius is telling you to take your time with it. Enjoy the journey and cellar this beautiful wine to give it time to evolve in the bottle, adding even more layers of flavour and aroma.