Bardem is an actor you don't forget easily, or at least shouldn't. Give him half a chance to ooze into a role and he'll inhabit it fully. Make him play a poet and he'll make you weep. Make him play a villain and he'll make you want to crawl backwards through your couch.
In his role as Chigurh in No Country for Old Men, he saw his character as violence incarnate, and watching his performance that's exactly how it felt. "I think the movie speaks of a lack of meaning in violence. I embody violence, I am violence itself in the movie, and there is a man… who is trying to understand the meaning of it and at the end there is no meaning."
This was my first experience of the man, and it left a lasting effect. But Javier has been blowing minds for much longer. As good third generation acting stock he's continuing his family legacy of enriching Spanish cinema history. His grandad was starting his career in the 40's while his uncle Juan Antonio Bardem was winning awards in the 50's at the Cannes Film Festival. Twenty years later, Javier would be continuing the family name in the credits reel at the tender age of five.
By 1992 he had reached stud status with the ladies in Spain for the black comedy Jamon Jamon. Interestingly enough, it would also be Penélope Cruz's debut role. Scandalously featuring nude scenes it also started her own launch to sex symbol status.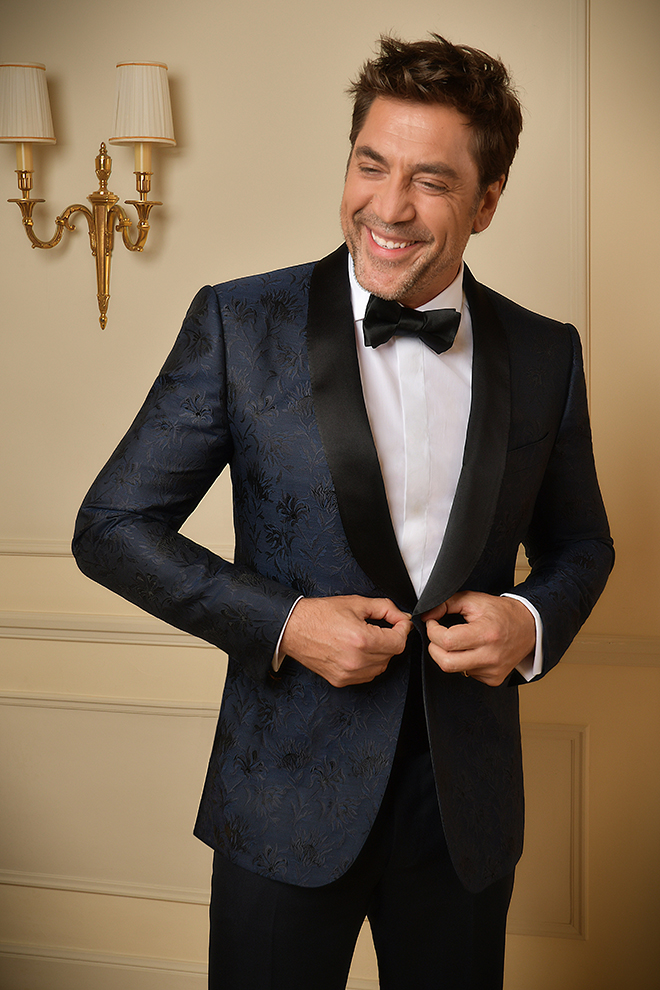 For many this would be all a guy would need in life, is it so much to ask to have a bit of cash and be a sex icon? But for Javier this wasn't enough, in fact it could mean being typecast, which is a death knell of creativity for actors wanting to spread their wings. Over the 90's and 00's, he managed to keep his career varied, playing everything from balding middle-aged men to a wheelchair bound ex-cop.
Despite all this Bardem can't escape his sex symbol status. Essays have been written on the subject. In 2014, Mark Gallagher carefully dissected Bardem's entire career in an essay entitled "On Javier Bardem's sex appeal" for the journal Transnational Cinemas. He uses Bardem's career to understand male sex symbols as a whole in cinema, even when they're not overtly wandering around in the movie with no shirt on flexing their muscles. So maybe if we learn anything from Bardem's career, it might be how to become an icon.
Breaking Out
In 2000's Before Night Falls he played a gay Cuban author, Reinaldo Arenas, with his lover, played by Johnny Depp. This was the film that broke him out of Spanish cinema. Which may have been a good thing, as he'd saturated the market at home. "Everybody in Spain is sick of me. But in America, there's a curiosity about the new kid on the block who doesn't speak English very well." Javier said.
The movie also garnered the respect of other big name actors of the time. "I've shown the movie to a number of great actors — Al Pacino, Robert Duvall, Morgan Freeman — and they have all said, 'Where did you find this guy?' " director Julian Schnabel said in 2000. "It's one of those performances, like Robert De Niro in 'Raging Bull' or Geoffrey Rush in 'Shine,' where you can't conceive of any other actor doing a better job. People who knew Reinaldo and have seen the movie can't believe it. They think it's a reincarnation, rather than an actor playing a role."
Al Pacino was so impressed with Bardem's performance he rang him at 3 in the morning to tell him so. Bardem is a modest guy, and quite self deprecating, but whenever he hears about Al Pacino there's instant enthusiasm.
"I always say 'I don't believe in God, I believe in Al Pacino' – and that's true. If I ever get a phone call saying 'Would you like to work with Pacino?' I would go crazy." Bardem the fanboy said of the encounter.
Chances are though you haven't seen Before Night Falls, but you probably have seen Collateral, that movie starring Jamie Foxx and Tom Cruise with weirdly grey hair. This was Bardem's first outing into a mainstream Hollywood film. In it, Bardem takes up just six minutes of time as Felix, a kingpin that Jamie Foxx's character needs to meet. Throughout the scene Bardem remains sitting, and his acting is purely through his words and expressions, he didn't need to prove himself. He radiates confidence.
Described as one of the most physical actors in Spain, this wasn't even the most restrictive role he would take on. After Collateral he went back to Spain to make the film The Sea Inside. As Ramón Sampedro, he plays a quadriplegic seeking the right to end his life. Shots linger on his expressive eyes. In a review by Empire, they say Bardem "delivers a tour de force without that begging-for-an-Oscar showboating that tends to come when stars play disabled."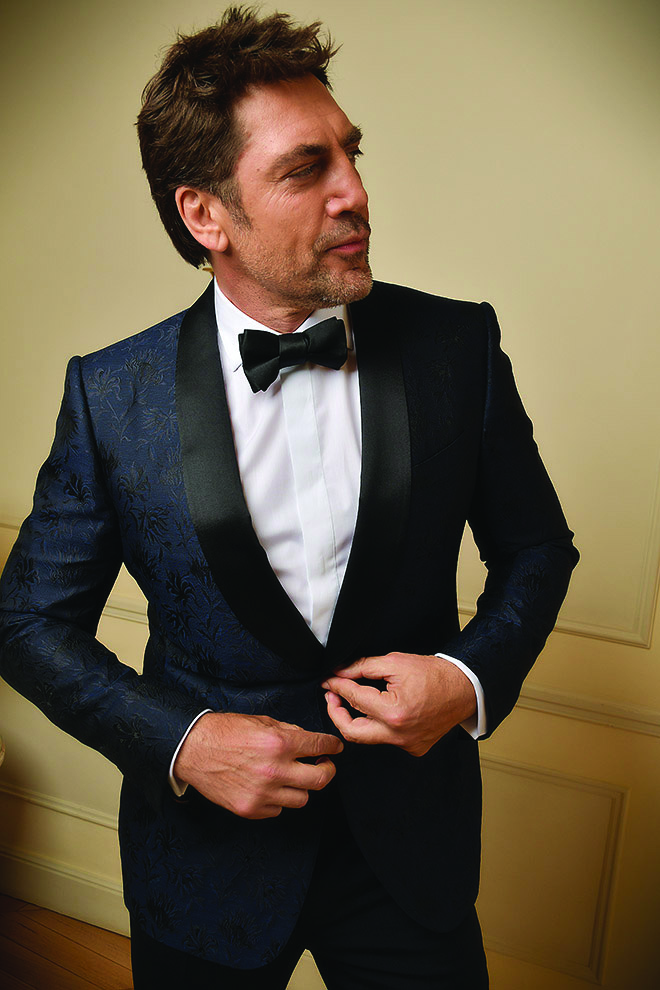 Going Mainstream
These words seem to have been prescient for it wasn't long after Bardem topped out in terms of mainstream success when he won his Oscar for Best Supporting Actor in his role in No Country for Old Men. In his Oscar speech, he pointed out how he had been immortalised looking the worst he possibly could. "Thank you to the Coen's [Brothers] for being crazy enough to think that I could do that and put one of the most horrible haircuts in history over my head."
This was his first role that wasn't specifically about his ethnicity and he had conquered Hollywood audiences as perhaps the scariest person on the silver screen. It made sense that from here he would do a couple rom-coms.
By 2008, he had found himself in the movie Vicky Cristina Barcelona surrounded by Penélope Cruz, Scarlett Johansson and Rebecca Hall. "I'm with these three beauties. I was afraid no one in the audience would believe they'd ever be with me. I was in the makeup trailer saying: 'You'd better work a miracle.'"
The makeup artist must have done a stellar job because by 2010, he and Penélope Cruz were married.
At around the same time he appeared in Eat Pray Love, a movie that much like Vicky Cristina Barcelona, cast him as a 'Latin Lover'-type character. In movies like this, he could fall into the trap of cliche, but somehow he skipped around this pitfall. The New York Times described him as investing in the archetype "with so much humor and feeling that he quickly vanquishes the stereotype."
But before winning audiences over, he had to charm his co-star. Much like Anthony Hopkins' Hannibal, people had begun to see his No Country for Old Men character as part of him.
"I couldn't get the image of him in No Country for Old Men out of my mind," said Julia Roberts. "And that's not really what you want to be thinking about going into some situations where you want to create a chemistry." But he managed to win her over.
"Everyone knows he can do all the really intense stuff," she said. "But he brings a lightness and compassion and kindness to this part."
It's saying something that he could go from ruthless killer to rom-com co-star in no time at all.
This sexual energy he brings to his roles seems to know no borders. One minute he's romancing Julia Roberts, the next he's stroking Daniel Craig's thigh in Skyfall.
Skyfall frankly wasn't the greatest Bond film around, but Bardem made it his own, stealing the show every time he was on screen. While the rest of the characters are sullenly skulking around waiting to die or find a good reason to be grumpy for queen and country, Bardem's character, Raoul Silva, revels in it all. As both victim and master of the situation, he creates what every good Bond film needs, a great villain.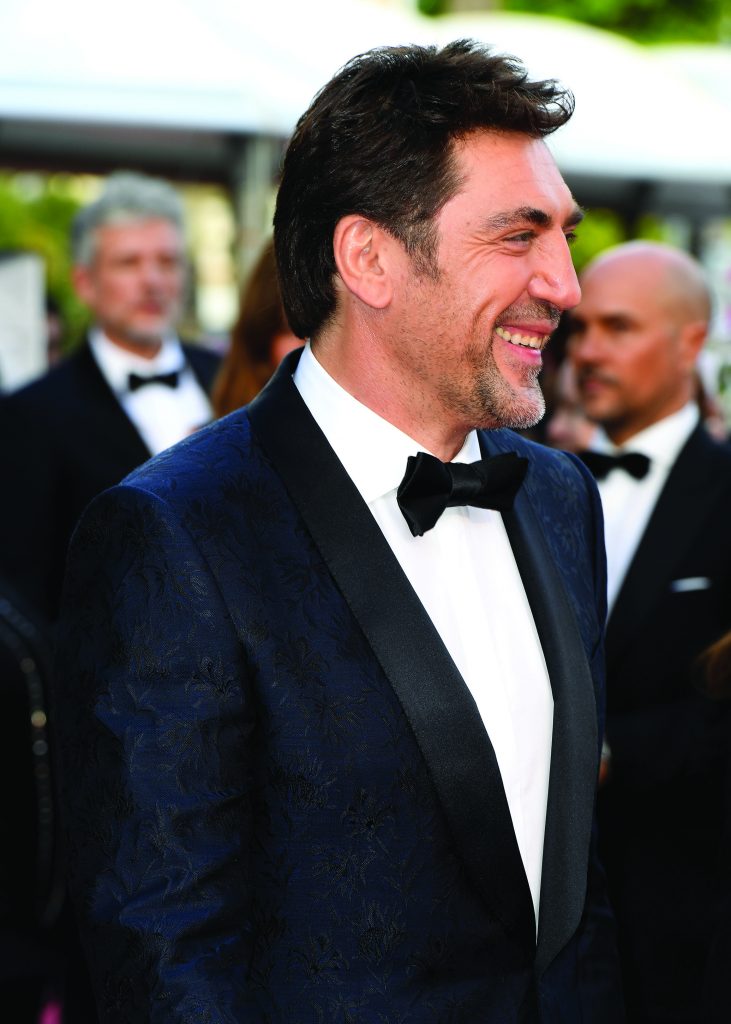 Bardem grew up on the Bond films like the rest of us, so perhaps seeing how the older films took themselves. "It's about the character behind the roll. I don't really pay attention whether they're bad or good. It's about whether the character is creative enough to sink your teeth into."
Silva let Bardem off the leash. He could play to the audience, showboating and being ostentatious. He could poke fun at Bond's sex appeal with his own homoeroticism and wandering hands. "All that physical stuff – so dull, so dull." Silva tells Bond.
Seeing Bardem have a lot more fun may seem a little out of the ordinary for English speaking audiences but this is nothing new for his hometown.
His usual cadence and line delivery is rough and deliberate, like whisky rolling off ice. Back home in some of his Spanish films, he rattles off lines that would shatter our image of him as wise and refined in an instant. More like tequila that's missed the glass entirely.
Whether this was just a happy coincidence or not, breaking through the culture barrier had its pros and cons. In his earlier breakout into Hollywood, some critics back home regarded him as a sellout. Giving them the big finger in a New York Times piece by calling them "stupid people" only further exacerbated the issue. The ordeal ended with him saying that he wasn't trying to attack all Spanish people in his interview and that "contrary to what I was quoted as saying, I feel very proud of my country and through my work I have always tried to contribute to its culture within and outside Spain and to honour my people,".
Over his career Javier has jumped to and from home, but now he's bringing work back with him. Loving Pablo which comes out this year, reunites him with his wife Penélope Cruz, who plays his onscreen wife, the lover of Pablo Escobar. Bardem has put on weight with a pot belly and shaggy moustache. Once again he's bringing a villain to life, but as always, he's looking for the person behind the character.
"Yeah, they've offered me to play Pablo Escobar, quite a few times, in many other films and TV series. But I was not sure about it because I never got — in the scripts I read, or in the submissions — I never got the depth that i was looking for, in the sense that I wanted to create a real person. Not an iconic or symbolic kind of 'villain'. He was a human being."
This story may have taught us less about how to become a sex symbol and more about how to draw out the person behind the monster. But maybe that's it, we aren't the label we have been given. There are no "sex symbols" and "villains", just people doing what comes naturally to them, and that's maybe the scariest part of all.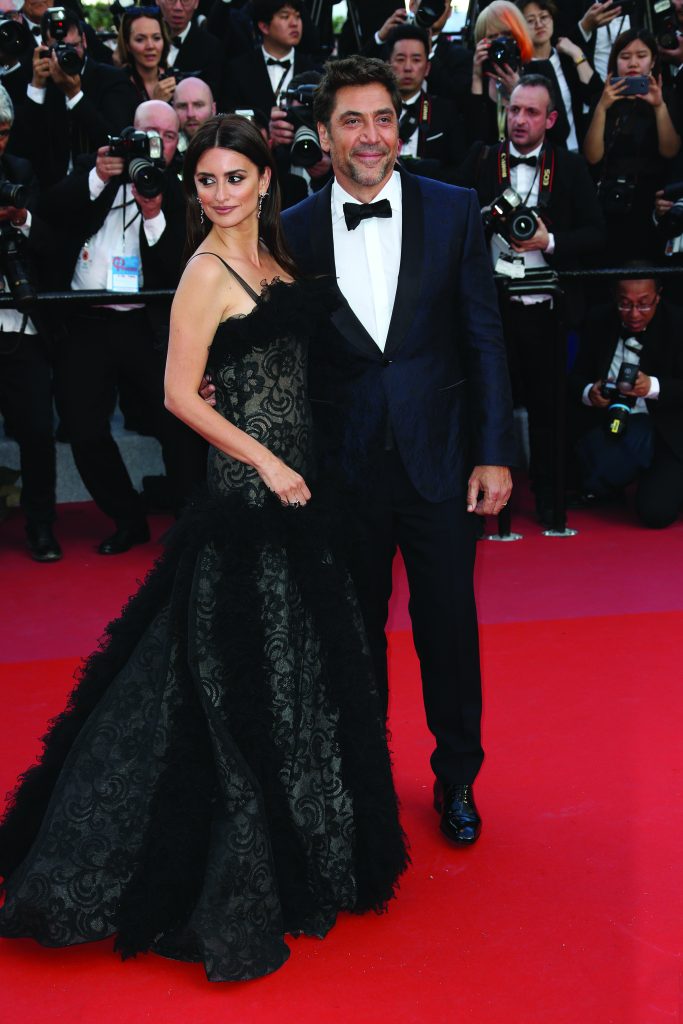 The Bardem Guide to Becoming a Sex Symbol
Only Let People See You in Medium to Tight Closeups
This creates a sense of intimacy, although difficult to achieve in real life. Engineer circumstances where you can stand in servery windows to achieve this effect.
Go Somewhere Where They Find You Exotic
Somewhere in the world there's a place they like your accent. Go there, stay there. Talk slow and more deliberately as you pick your way through an unfamiliar language. It'll trick people into thinking you're refined.
Get Expressive
A strong brow is recommended for this. Try not to move any of your limbs, instead let your eyes do the talking through intense up and down eyebrow movements.
Act In Control
Sit whenever possible and let your goons do all the heavy lifting. Running around constantly is very unbecoming.
Give Them the Sizzle, Not the Steak
Flopping that chest hair out is all well and good for Jeff Goldblum but you don't need to stoop as low as that. The hottest part of you is your personality, and that should already be on full display.