Humans are hardwired to categorise, and fair enough – we use it to understand and simplify the barrage of information around us. The problem with that is when we get overly finicky with the minutiae of what is and isn't hip-hop or when we nitpick the different subsets of an "artist", that's the moment we confine creativity and stunt concept growth. If art is a representation of human creativity and imagination, then why should we let the particulars of niche and classification get in the way?
Humans are hardwired to categorise, and fair enough – we use it to understand and simplify the barrage of information around us. The problem with that is when we get overly finicky with the minutiae of what is and isn't hip-hop or when we nitpick the different subsets of an "artist", that's the moment we confine creativity and stunt concept growth. If art is a representation of human creativity and imagination, then why should we let the particulars of niche and classification get in the way?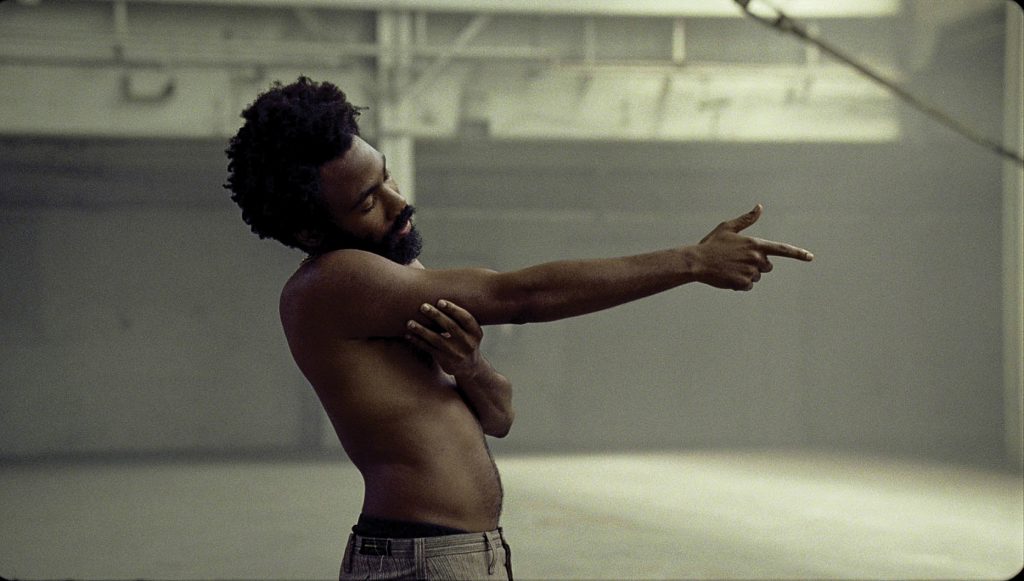 Donald Glover, also known by his moniker "Childish Gambino" comes under many different labels but the best to describe them all would be "artist" – as pompous and Ponsonby as that sounds. Even then, "artist" doesn't quite capture it either.
"I guess I can identify as an artist, but I just see it as an expression. If I label it too much, I think it's going to be whack.", said Glover in a March interview with Stephen Colbert.
"So if you accept the job title as "artist", what's the job description as "artist"?", Colbert asks.
"Oh wow…try to make something beautiful out of chaos?", Glover responds with a beaming smile.
The idea of the multi-faceted performer isn't new, and there are entertainers similar to Glover, but for the most part, they're the "And Also's".
Drake is a rapper and also acts and sings.
Justin Timberlake is a singer and also acts and dances.
Donald Glover is an actor, producer, writer, rapper and comedian. He's different because you can't quite define what he's best at, because he shifts from project to project in creative freeflow. He sees a totality across his body of work. He does it all, and he does it all well.
So where does his unique creative ambition stem from?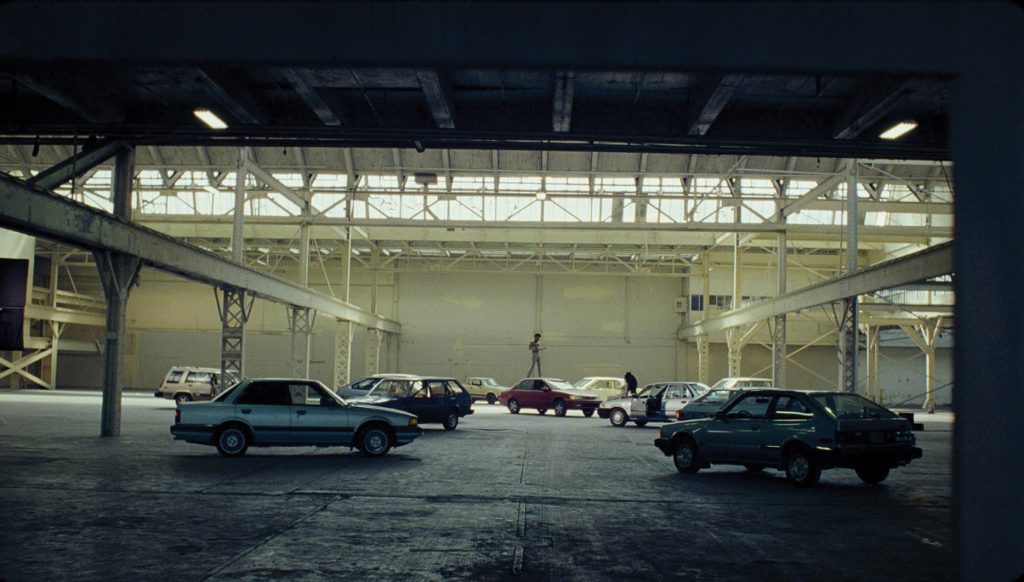 A sheltered religious upbringing that helped establish a thirst and appreciation for art and creativity.
"I'm really curious about the way things work. I was raised Jehovah's Witness so I didn't have a lot of "things from the world" growing up. I always taught that the world was kind of a "bad" place, so whenever things came in, I'd be like "Yo, this is really dope".
Donald McKinley Glover Jr was raised in Stone Mountain, Georgia, the son of a postal-worker Father and a daycare provider Mother. Television was present in the Glover family, but because the children were being raised in the Jehovah's Witness religion, they weren't allowed to watch it. That wouldn't stop the young Donald, however. He would secretly record audio of The Simpsons on his Talkboy, and listen to them in bed – the importance of The Simpsons would reoccur during a pivotal moment during his college years.
He attended DeKalb School of the Arts where he was voted "most likely to write for The Simpsons" before making the move to NYU's lauded Tisch School of the Arts where he studied dramatic writing. Sharpening his writing ability was important, but so too was performance, and he began performing in comedy groups such as the Upright Citizens Brigade and Derrick Comedy, the latter garnering viral success during YouTube's early years.
It was during his time at Tisch that Donald began to dabble in music and like many budding producers, Glover began making beats on a ripped version of Fruity Loops under the moniker "Childish Gambino", a name he derived from a Wu-Tang Clan rap-name generator.
In his last year at NYU, Glover received an email from 30 Rock producer David Miner who asked for some writing samples. Glover forwarded through a spec script of The Simpsons, where Homer ends up getting sued by Hall & Oates over illegal downloads. Miner and executive producer Tina Fey were impressed and Glover was promptly hired to write for 30 Rock. Even though Glover had secured a "big-time" cosy gig writing for a hit comedy on NBC, he still maintained a drive in other projects. As Childish Gambino he released mixtapes such as Sick Boi and Poindexter, and with Derrick Comedy, they released their first feature length film, Mystery Team. Glover still wanted more, however. While writing was a creative outlet, his focus had shifted to performance – stand-up comedy specifically. In 2009, he left his comfortable job at 30 Rock, moved from New York to Los Angeles and left to pursue a career in comedy. That was before Community came calling.
"I had left 30 Rock already. I was like "I'm gonna do stand-up", leave this great job where I poop Emmys and go do-standup", Glover shared in an interview with the AV Club. "I'm gonna do this. I love it. I'm going to work it every night and do stand-up." But then I auditioned for this thing that they asked me to do, and I happened to get it."
Cast as Troy Barnes in Community and with Dan Harmon (of Rick and Morty) at the helm, the show quickly garnered a cult following and critical acclaim. Fans were quick to connect with the character of Troy, a stereotypical "dumb jock" that learns to appreciate his inner "nerd". While audiences began to gravitate to Glover's performance on Community, it was also his unabashedly honest and relatable online presence that helped establish a loyal fanbase.
Before stepping away from social media (which we'll talk about that later), Glover would constantly tweet back and forths with fans and maintained a blog at the now-defunct "iamdonald. com". At the peak of his online activity, Glover had found himself part of that an internet campaign for him to audition for SpiderMan. "#donald4spiderman" trended on Twitter and had built enough attention that even Stan Lee openly endorsed Glover to audition for the role. Andrew Garfield ended up as Spider-Man, but Glover's push for the role had inspired comic legend Brian Michael Bendis to create Miles Morales, the first black SpiderMan in 2010, who Glover would end up voicing on Ultimate Spider-Man: Web Warriors.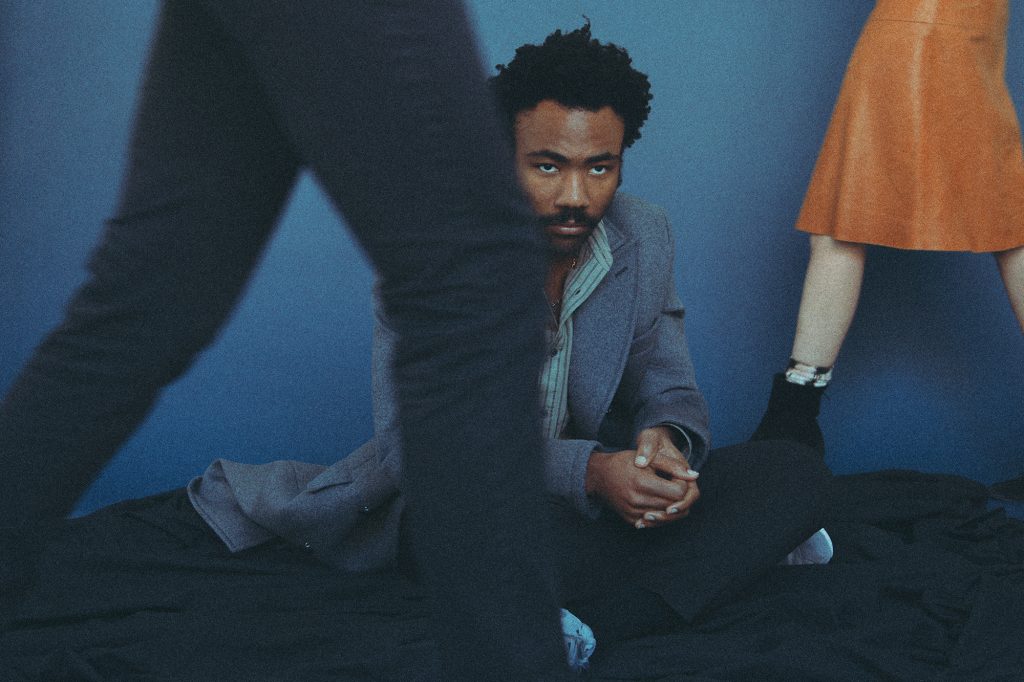 Stand-up still remained a priority and Glover debuted his special "Weirdo" on Comedy Central in November 2011. That same month, Glover, or Childish Gambino launched his debut album Camp where it was met with a generally warm reception by critics and fans, however it wasn't without its detractors. Pitchfork gave the album a "1.6" out of 10, stating that "Glover's exaggerated cartoonish flow and overblown pop-rap production are enough to make Camp one of the most uniquely unlikable rap records of this year." Claire Suddath of Time Magazine had a kinder take summing up the project saying, "if Camp doesn't have a motif maybe that's because Donald Glover doesn't have one either. He acts, he writes, he still does stand-up, and yes, he also raps. Some people can't be put into a box that easily."
While Gambino was talented, he was still trying to figure out his musical identity, and this breakthrough would come through with his 2013 release, Because The Internet, the album's name inspired by the immense influence of the world wide web:
"Because [of] the internet I'm here, because of the internet we're all here. It's the language of Earth," Gambino told Exclaim! "Everyone keeps saying by this or that year, Mandarin or Spanish will be the most dominant language, but the internet is already a language we are all connected to; even my Dad can understand the meme format. But the thing is, there are no rules, which is also the awesome thing."
However, Gambino was also quick to point out the flaws that the internet can have: "I think people are afraid to move forward because we're so aware that we're going to look stupid later. I just think we're just scared of being embarrassed or we're afraid to keep moving forward… and now that we have the internet it's easier to communicate than ever before, but it's also leaving us really lost and afraid."
With a cohesive theme behind the album, a refined sound, and a release that saw two accompanying short films and an accompanying 72 page screenplay, Because The Internet helped secure Gambino's place as a legitimate musician. Because The Internet was certified gold, and Glover received his first Grammy nominations at the 57th Grammy Awards, for Best Rap Album and for Best Rap Performance for "3005".
Now that he had hit his musical stride and garnered a new wave of confidence, he found himself at another creative crossroads, similar to what he had experienced at 30 Rock. Never one to be simply "satisfied", he left Community in 2014 after five seasons to further pursue his music career and creative pursuits.
When asked about his departure by Arsenio Hall in 2013, Glover expressed his discontent with complacency, "I just don't want to be ok with where I'm at. I never want to settle. I never want to be just "happy" with where I'm at. I always want to be going for better".
Glover knows his capabilities, and, with a desire to control his creative destiny he decided to create his own TV show, Atlanta – his most personal and critically acclaimed project to date. The story follows two cousins, Earn (who Glover plays) and Paper Boi, that make their way through the Atlanta rap scene as a way to empower themselves and their families, all the while capturing the subtleties and nuances in the rap scene and the world around them. Glover sought to tell an honest story about the black community – regardless of whether mainstream audiences connected with it or not.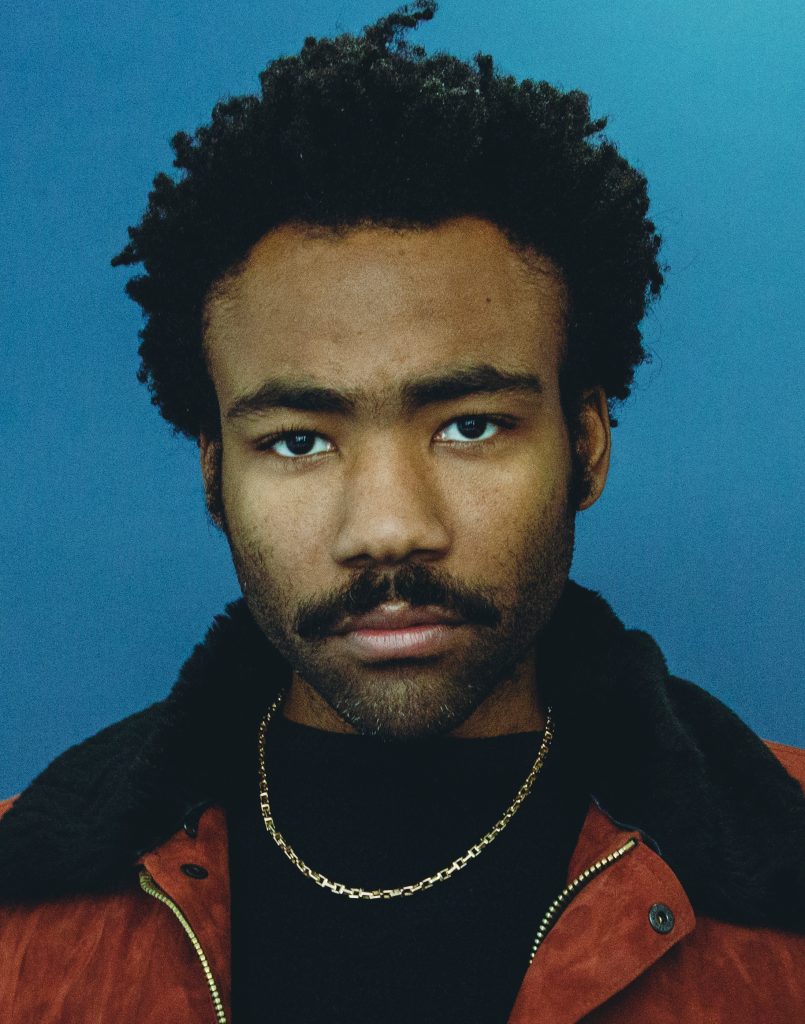 "It's kind of comedic based on when you ask and who you ask," Glover said to Polygon. "I feel like we've seen the Richard Pryor or Gene Wilder jokes
about 'black people do this and white people do this' for a long time. That was interesting because people didn't know much about black culture, but that's changed now. I wanted the show to be more about questions than comedy."
Donning the hats of actor, writer, director and executive producer, Donald Glover's Atlanta received praise for it's cinematic production, rich script and for it's take on rap, race relations, and the idea of celebrity – all perfectly executed through top notch character performances. The show received two Golden Globe Awards and two primetime Emmy's, securing Glover's status not just as a talented producer and director, but a great one at that.
A recurring theme throughout Glover's story is how he manages to find time to work on other projects, constantly working to better himself rather than sit still creatively. Glover was to make a crucial decision that would further hone his creative focus.
Because The Internet was an album about the enormity of the web, and Glover conceded to that, erasing the content across all his social media accounts in 2014, stating that "social media was making me less human, and I already didn't feel that human".
To this day, Glover maintains a distant relationship with social media and the internet, opting to use the internet anonymously. "I realized that connection was too powerful for a person like me. I just would get hurt.", he explained to Esquire in February. "I try and find subcultures. I try and find communities. I talk to people as a regular person. It's the only place you can be anonymous."
Disconnected from the distractions and voices on social media and with a heavily influence of old-school sounds like psychedelic soul and funk, Glover dialled in on the release of his third studio album, "Awaken, My Love!". Singles like "Me and your Mama" and "Redbone" drew the praise of fans and critics, the latter single netting him a Grammy to sit comfortably next to his Emmys and Golden Globes in the trophy cabinet. Gambino's venture into a more funk, jazz-like sound showing his maturation as a musician and a move that helped define a new sound.
For Glover, the release of Awaken, My Love was part of a greater cross-media tapestry where visual was just as important as audio. Gambino would break his social media hiatus to highlight a new app, "PHAROS Earth", revealing a "full-album experience" of Awaken, My Love, a festival that incorporates elements of virtual reality and multi-sensory performance. The PHAROS Festival, is, by the way, coming to New Zealand in November.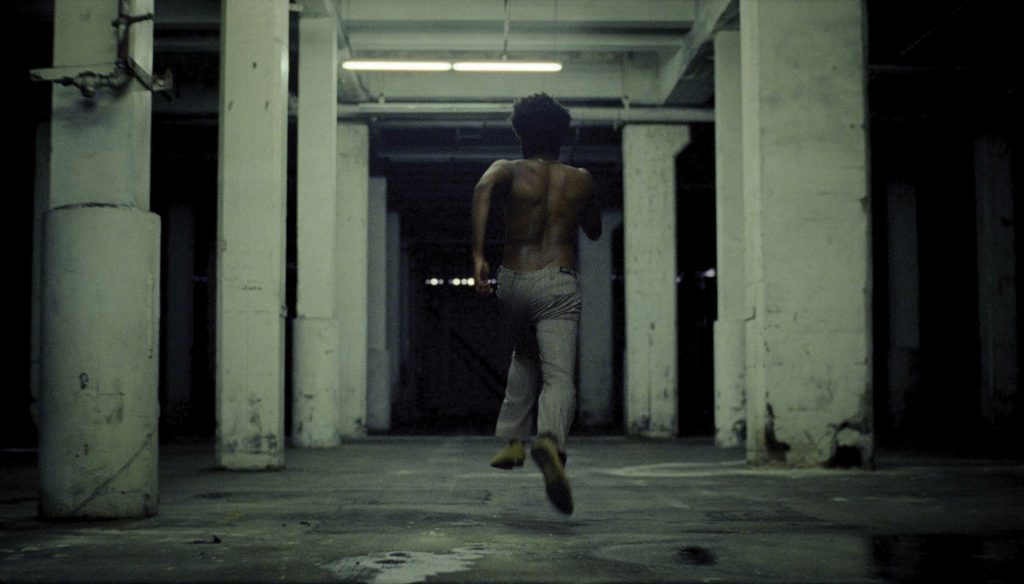 Assuming you have access to the internet or keep up with the play pop culture wise, you will have heard of "This Is America", Gambino's latest single – a hard-hitting trap beat sprinkled with gospel-choir elements. While the song has been receiving attention with its blend of thumping beats and choral breaks, it is the music video that adds a completely new dimension to the story. The "This is America" video is packed full of jarring references to race, turbulence and gun issues – from the Jim Crow minstrel, the 2015 Charleston church shooting even a nod to Four Horsemen of the Apocalypse. In such racially charged times, Glover is using the deeper multi-layered elements in his visual execution to provoke question and thought, rather than just the lyrics and music itself. Combining both a visual and aural aspect to tell a greater narrative is something Glover does masterfully, and speaks to why the video has been the subject of intense analysis and unpacking from both fans and the media.
So what's on the horizon for Glover? His upcoming role as the young Lando Calrissian in Solo: A Star Wars Story. The role of Lando, in particular, holds a special place in Glover's heart, and he was hellbent on starring in it as he shared with Jimmy Kimmel: "I told my agent, "if they're making a Han Solo movie, Lando's got to be in it and I want to be Lando." I just wanted to be it, Lando was my first toy ever and I just loved that character".
Fulfilling a childhood dream becomes all the more achievable when you have goals and focus firmly set. As if hopping onboard one monster franchise was enough, Glover will also star as the voice of Simba in Disney's upcoming 2019 remake of the Lion King. It seems that nothing is impossible for the 34 year old.
It seems as though anything he set his mind to, he not only achieves but excels in. Glover has an insatiable appetite to create, never resting on his laurels with what's in his focus – film, comedy, music, writing, directing. What makes him so unique is his philosophy of interconnectivity across whatever he does. He shuns labelling and niches that curtail the creative process, and blocks out the white noise of social media that can often create doubt within ourselves.
"I only see what I want to make, that's all I see. When people ask, 'Do you want to do this or that", I only see the thing I'm supposed to make", shared Gambino in a 2013 interview with Subtv. "Worrying about monetary value or if people are going to pay for it is only going to ruin it. It's only going to make it less of what I want it to be. I don't want to make "albums" or "toys". I want to make concepts where people are like "Wow, this really changed me". I don't see the point in cutting yourself short".
Artists like this are once in a lifetime, and Glover has shown to be that he's arguably the most talented multi-faceted artist alive, a Renaissance Man for the modern era. If there's inspiration to take from Gambino, it's that you can be who you want to be, whenever you want to be – find your passion, work hard, never settle and continually pivot and create the best "art" possible – whatever you define that to be.