Some of us hibernate in winter, but Jossi Wells thrives. A professional free skier, competing at the 2014 Sochi Olympic Games and taking home gold at the 2016 X-Games, he is one to watch. Wells' usually busy training schedule has freed up recently due to an injury so we take the opportunity to talk about his normal training routines, mental preparation and his recovery leading up to his goals of gold at the 2017 Winter Olympics.
Tell us a bit about your background.
I was born and raised in Wanaka. My mother was a school teacher so I went to primary school for a couple years and then she took me and my brother out to homeschool us herself. As I reached high school age, I started at the NZ Correspondence School. By the age of 16, I was travelling for six months of the year, competing and working as a professional skier, so my final few years of high school were tough to manage time-wise. When I finished high school, I decided to focus 100 percent of my time and energy on my career.
What was the defining moment when you realised this is what you wanted to do?
There wasn't exactly one moment. I'd always skied in the winters, I enjoyed it a lot and started going away for the northern winters at age 13. I liked progressing my skiing and wanted to be the best I could be at it. Next thing, I was standing at the top of the X-Games in Aspen Colorado. I was just so focused on the skiing itself that everything else just seemed to fall into place.
What has been one of the best moments for you so far in your career?
Competing for NZ at the 2014 Sochi Olympic Games was really special. Result-wise, my highlight was winning X-Games gold in January 2016. I've had a lot of ups and downs throughout my career with injuries. To finally secure an X-Games gold in my 10th year competing there, and after everything I've been through, was a really amazing feeling. Persistence pays!
How long have you been competing as a freestyle skier?
I've been doing skiing events since I was about 11 or 12. I became professional at age 16 and competed in my first X-Games that same year.
How much time do you spend on the slopes training?
My training is based a lot around the weather. In a high alpine climate, you've got to make the most of the good weather days. I could ride for a week straight, four hours a day, or be stuck inside for a week while a storm is hitting.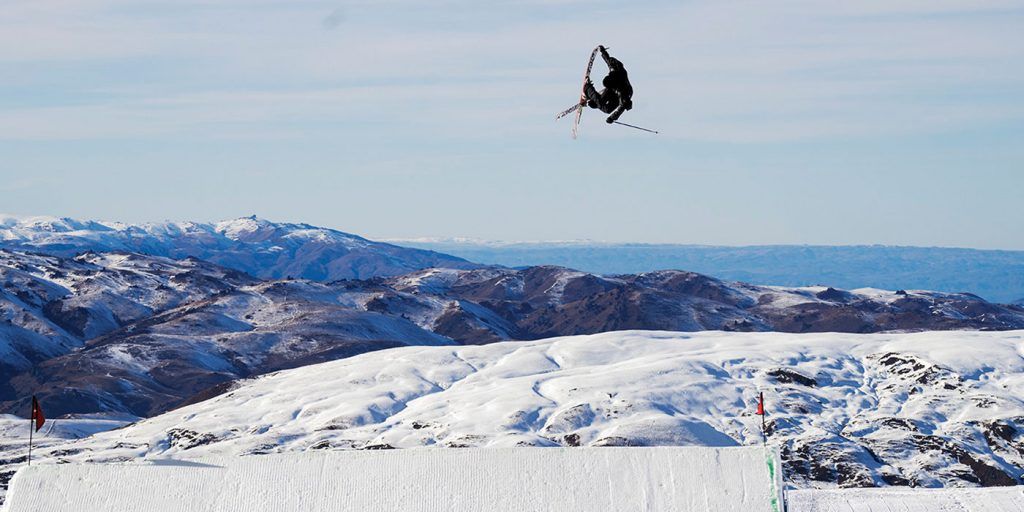 What do you do to stay fit and healthy for competing?
I spend a lot of time in the gym when I'm off-hill building general robustness so I can take the hits that come with this type of sport, as well as prehab or rehab for specific injuries. I recently got really into road cycling too, so that's the aerobic aspect of my training. Its great for general leg and knee strength as well as being amazing for your mental game.
Is it important to train mentally to get to, or be at, your best?
The mental aspect is huge in my sport. It's a very dangerous sport, so you have to be very on-point when doing these manoeuvres. By mentally practicing you're getting practice in a risk-free environment. I think the mental side of sport, or life in general, can make all the difference between success and failure.
How does this mental training benefit you in competitions?
When it comes to competition, there's a lot of outside pressures and it's easy to let it get to you. There are a lot of great skiers out there, but not everyone can put down an amazing run when it's game time. At the top level, the mental side is huge. Learning to calm yourself and block out all the noise around you and get down to business is an amazing skill and takes a lifetime to perfect. I'm 11 years deep in this game and learning something about the mental side of competition every time I compete. I love it. You learn a lot about yourself in those situations.
You recently got injured. What happened?
I recently ruptured my patella tendon while training in California. I went a tad big on a jump, landed slightly off and bam, snapped tendon… It's crazy, everything felt fine and then a few degrees off perfection and it's all over.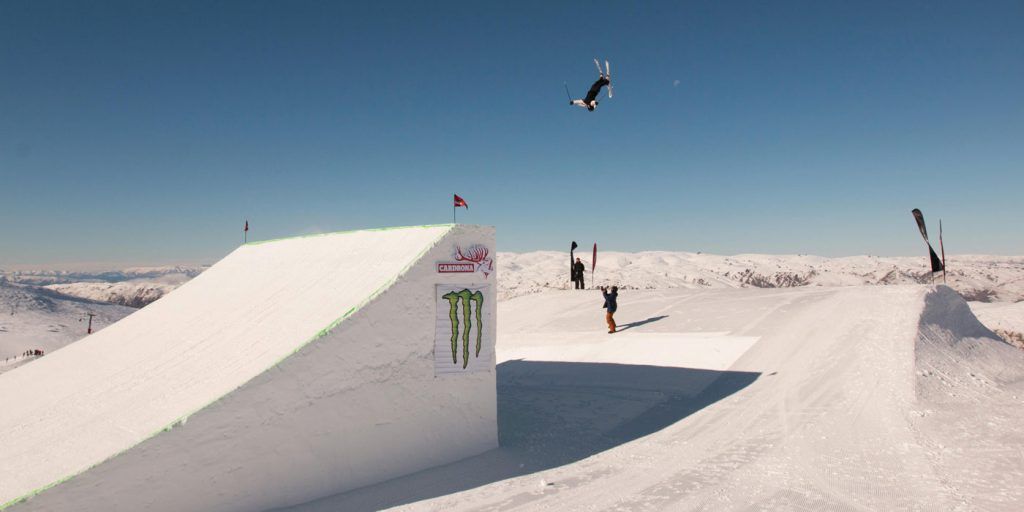 What does your recovery programme look like?
Right now I'm in physiotherapy daily, starting off slowly, getting the range of motion back in my knee. From there I will be in the gym and on my bicycle daily, working on getting my leg strength back.
When do you plan on being back on the slopes?
This will be a six-month rehabilitation program: back on snow in six months and then a well-thought-out return to snow program will be used.
When is the next big competition for you?
The Olympic Games will be my first competition back if all goes to plan. Once back on snow, I will have six weeks to prep before the games. It's going to be a tough mission, but I'm always up for a challenge.
What is a piece of advice you'd give to others looking to follow a dream like yours?
Find what field you love, block out every bit of noise surrounding it, and just focus 100 percent of your energy into becoming the best you can possibly be at it. If you do that, all the success will fall into place.