Before you jump on your next flight, ask yourself whether you are travel ready. There is nothing worse than standing in line, after a 13-hour flight that consisted of (very little) broken sleep, and hours of constant screaming from the kids down the back of the plane, to be then scrambling for your travel documents at the security screening.
A mark of a stylish, modern traveller is his travel wallet, and they come in all sorts of different shapes, styles and sizes. From a small passport sleeve that is perfect to keep your passport safe from damage and to slot your boarding pass into, to the larger side of the scale, which is big enough to carry your money, essential documents and even your local travel guide book.
When making the decision about your new travel wallet, make sure you take into consideration whether or not you will be carrying the rest of the family's passports or just want something small and simple.
This is a great place to splurge on all of the frills too, as your travel wallet should last you the best part of a lifetime. I always recommend opting for monogramming to take your new accessory to the next level. And make sure you don't forget to have a pen at the ready – you never want to be caught without one.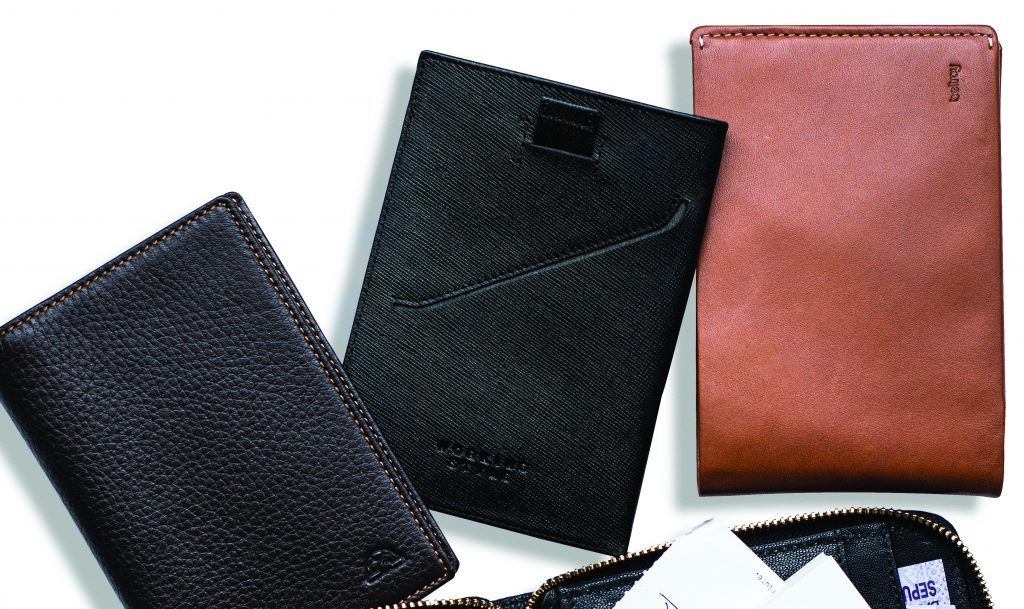 From left:
Tony Perotti Cervo passport wallet, $67, from Smith & Caughey's;
Working Style passport holder, $199;
Bellroy travel wallet in caramel, $175, from Smith & Caughey's;