Whether you lived a previous life as a skater carving dried up swimming pools during the 80s, donned plaid and distressed denim while listening to Alice in Chains, or maybe you're just after a really good fitting pair of sneakers that look slick with your jeans – Vans work because they're an iconic name that offers options both understated and attention-grabbing.
Vans brings a certain streetwear vibe that other brands can't seem to replicate, and, if you're looking for a new pair of kicks, check out our pick of the latest April releases from Vans: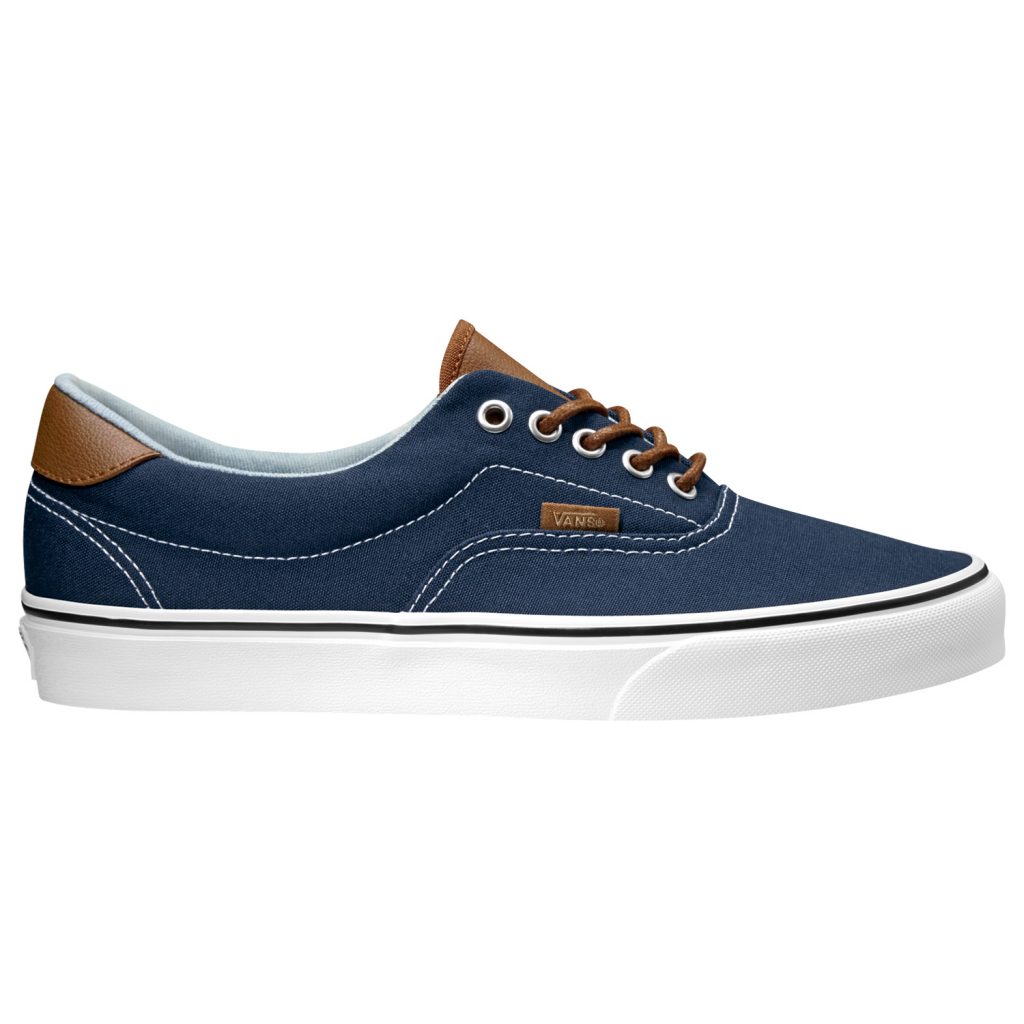 Vans Era 59 C+L – Dress Blues Acid Denim – $129.90
If you're already up with the play style-wise, you'll know that blue and brown is a winning combination. Add a bit of white in there and you've got a solid colour trifecta. What's awesome about this shoe is the attention to detail: brown leather for the tongue, heel and Vans tag, nice white stitching and brown laces with silver eyelets for a dash of class. Black shirt,  cropped tan chinos and these shoes? Oooh wee.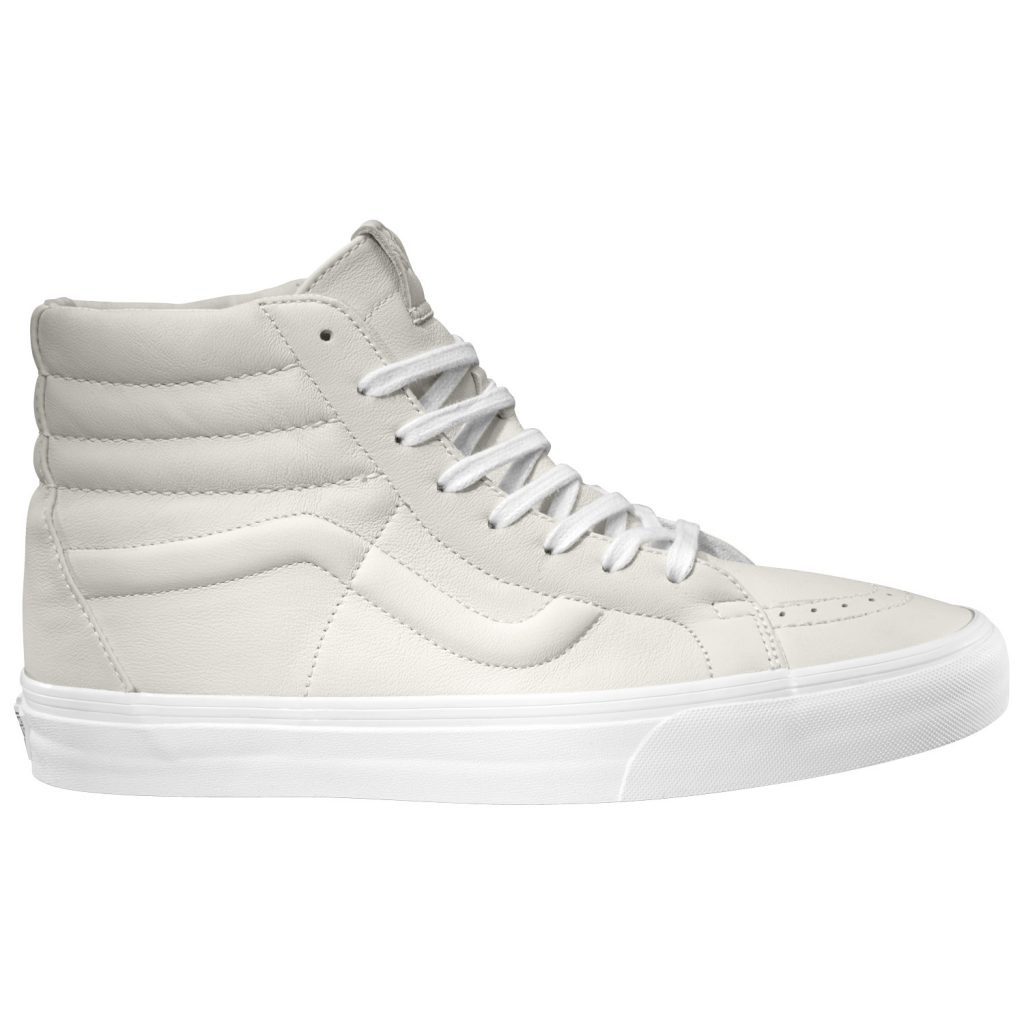 Vans Sk8-Hi Reissue MLD – White White – $199.90
It almost goes without saying, but maintaining white sneakers can be a mission. When you factor in the daily rigours of walking about, navigating up stairs and getting in and out of cars, collecting the odd scuff-mark is a high possibility. However! When you see a clean pair of white shoes, you can't help but think, "Well, damn". It's a good looking shoe – a classic hi-top design and the "off-white" colour on the leather upper provides beautifully subtle differentiation. Sneaker protective spray here is a must, Crep Protect or MINT gets our co-sign. Yes, it might be a bit of an effort but considering people really do judge you off your shoes, a well-kept pair of white sneakers shows that you care.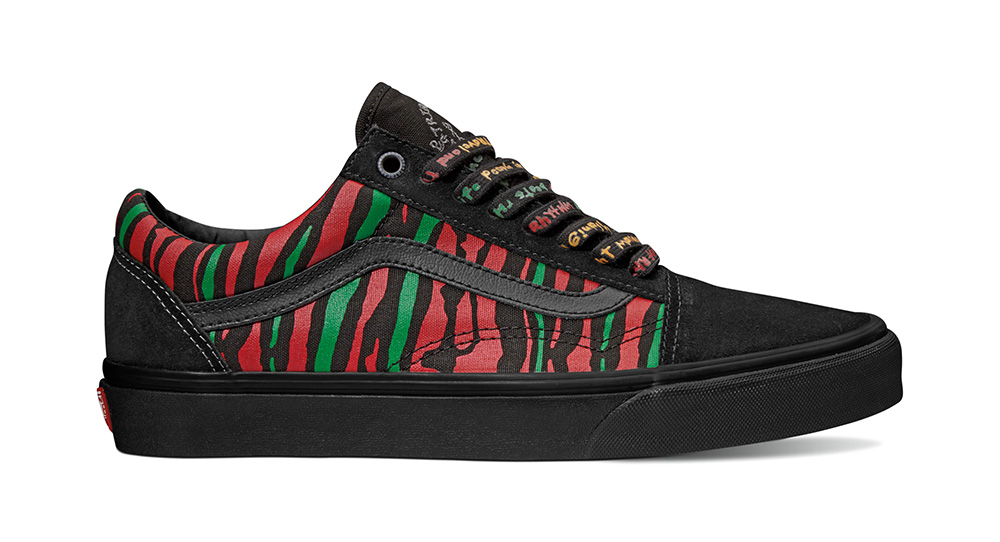 Vans – A Tribe Called Quest – Old Skool – Black – $179.90
The godfathers of jazz-rap, A Tribe Called Quest, exude cool in a manner that spans generations. Their blend of positive, politically conscious lyrics coupled with the soothing beats of jazz-fusion carved a path for present-day hip-hop front-runners like Chance the Rapper and Kendrick Lamar. Stylistically, the shoe takes obvious reference from the cover art of The Low End Theory and Midnight Marauders, so think of these kicks as a "centrepiece" sort of shoe. Combo them with a simple shirt and pants combination, and wait for the "Woah is that A Tribe Called Quest?!" compliments from musos on the street to roll in.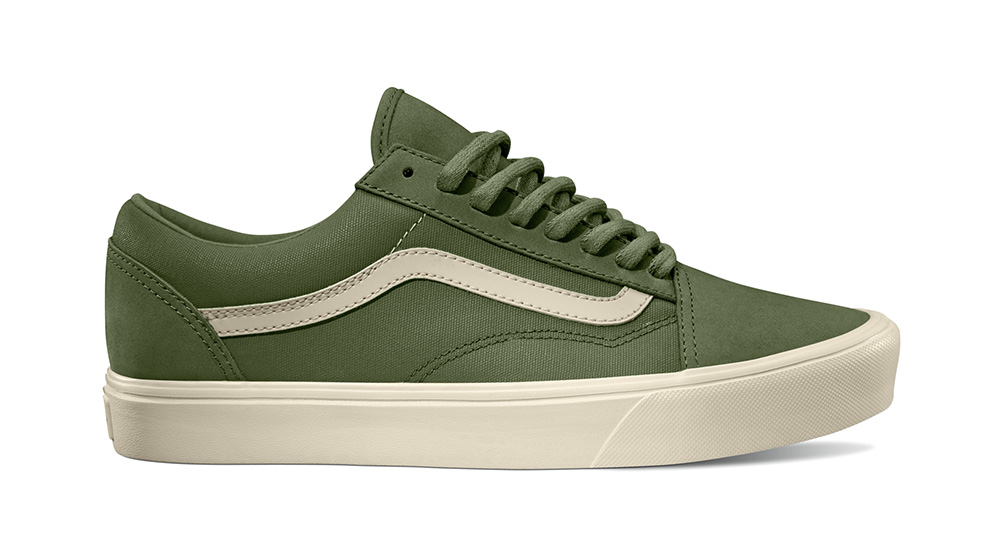 Vans – Rains – Old Skool Lite – Cloud Turtledove – $199.90
Olive green, or the affectionately described "utilitarian green" is extremely underrated and underutilised. It's a killer earthy tone that should be used more often (in my opinion), and sometimes the best way to create a point of difference stylistically is by opting for a simple change in colour palette. "Old Skool" is in the name and you definitely get a 70s retro feel from these shoes – but in a cool way. An off-white (there it is again) near cream-ish colour fantastically compliments the olive green, and the only Vans branding you can really see is on the back of heel, and with the subtle "V" wave design on the side.