Over the past 20 or-so years, there has been a seismic advancement in technology and travel. The 'art of the mobile phone', for example, has adapted drastically to accommodate to the changing times. We all know what our generations 'mobile' looks like – touch-screen, thin and slick in design; it can Bluetooth, Snapchat, Facebook, Instagram, the world at our fingertips.
Travel too has had some pretty out-there advancements over the past 20 years. Trains, planes and cars are turning more futuristic with the inclusion of electricity to save the planet from air pollutants (and saving our wallets too). The modern vehicle is being monopolized on every day. New cars and models are being brainstormed around the world to really capture what the future of automobility looks like. We can think back and ask ourselves: what were we driving in our youth? and it's easy. For me, a silver Toyota Vitz. It is, however, a bit harder to imagine what our way of travelling will look like in the future.
Until now…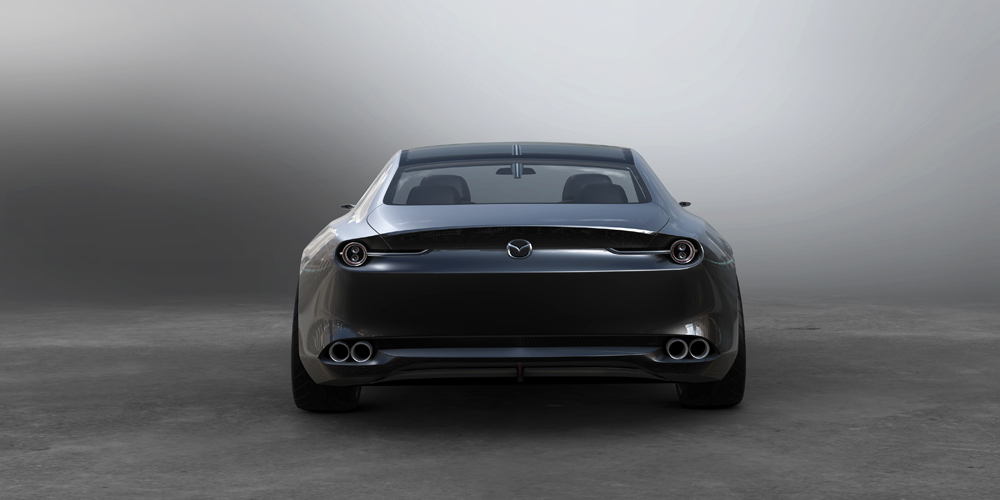 Two years ago, Mazda wowed car enthusiasts with the concept of the RX-Vision. Now, Mazda's back and better than ever with this new sedan concept. Every car driver knows Mazda. It's sort've like the 'go-to' for first car buyers and has been a reliable car brand for decades. Founded in 1920 as a tool-making company in Hiroshima, Japan, Mazda became an overnight success in the USA, truly making its mark on the industry by developing the state of art pistonless engine that resulted in the Mazda's Wankel rotary engine. In terms of market share, Mazda stands fifth in Japan in producing and manufacturing cars that really suit the market.
Revealed first to the public last year, their latest concept, Mazda's Vision Coupe really is a car that defines what the future of car driving looks like. Based on the RX-Vision, the Vision Coupe is skin-tight and sexy in its design. It recently won the Concept Car of the Year at the Car Design night in Geneva, Switzerland and was also named the Most Beautiful Concept Car of the Year in Paris. It's no surprise that this concept car has won these big gongs.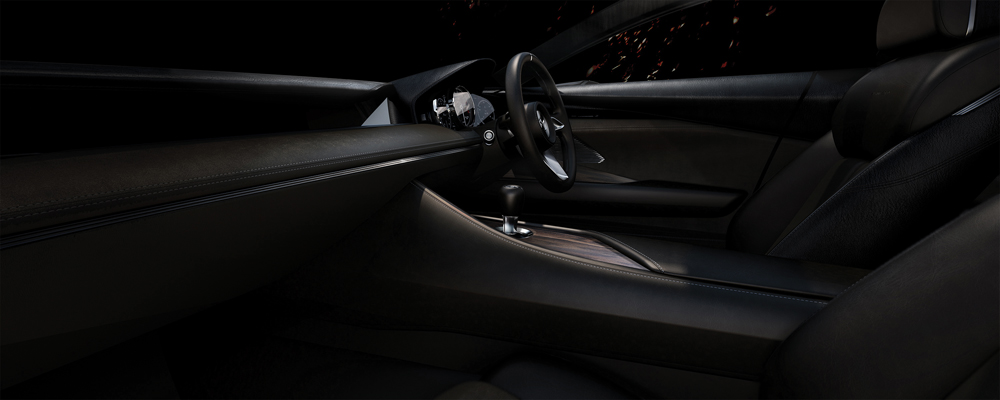 Just look at it – a four-door Coupe body style, a slick roof-line with sharp lines and paint-work that captures light reflection, a clean interior layout with a leather dash, seats and door panels – everything about this car is on an epic scale. Yeah it's got a big look, big speed, big layout, big payback, but it doesn't seem to bombard the driver. It's a sporty-looking automobile, to say the least. The front end of the car has a sharp, aerodynamic front bumper. This look creates a visual link between the Vision Coupe and the earlier MX-5 Miata. But the party really starts under the bumper with the new, big rotary engine (that can clock some serious horsepower). That suggests that the car will be not be that electric, except for its a 48-volt mild hybrid system or a plug-in hybrid powertrain. This concept car is looking at being released into the market next year to be purchased for any car enthusiast wanting to experience the real future of car-driving with a big oomph.