There used to be a simpler time. A time when milk was milk and didn't come from plant derivatives and nuts, a time when men where men and four-wheel drives where rugged and riveted. Life is of course a more nuanced affair these days.
Consumers have the power and we want to have our cake and eat it, damn it. Poor brands and manufacturers are having to work harder to give us our meatless meat patties, our gluten free, carb-reduced bagels and smartphones with four camera lenses and enough processing power to launch a satellite. Consumer choice is at an all-time high. And that's not just in respect to FMCGs and gadgets. That great bastion of high-performance Italian sports car manufacturing, Lamborghini is even obliging.
So you want a Lamborghini. You want sports car but you also want to be able to carry a couple of kids and some shopping bags and go off-road. No problem. A few years ago you wouldn't have had a sentence which included, off-road, backseat passengers, four-wheel drive and Lamborghini but, of course, that was then and this is now (Technically there was the Lamborghini LM002 in the late 80s but for the purpose of this review, we will forget that existed). And if you want to drive your expensive Italian sports car in the desert, then that's okay because Lamborghini have given us the world's first SSUV. Not just a Special Utility Vehicle, but a Super Special Utility Vehicle.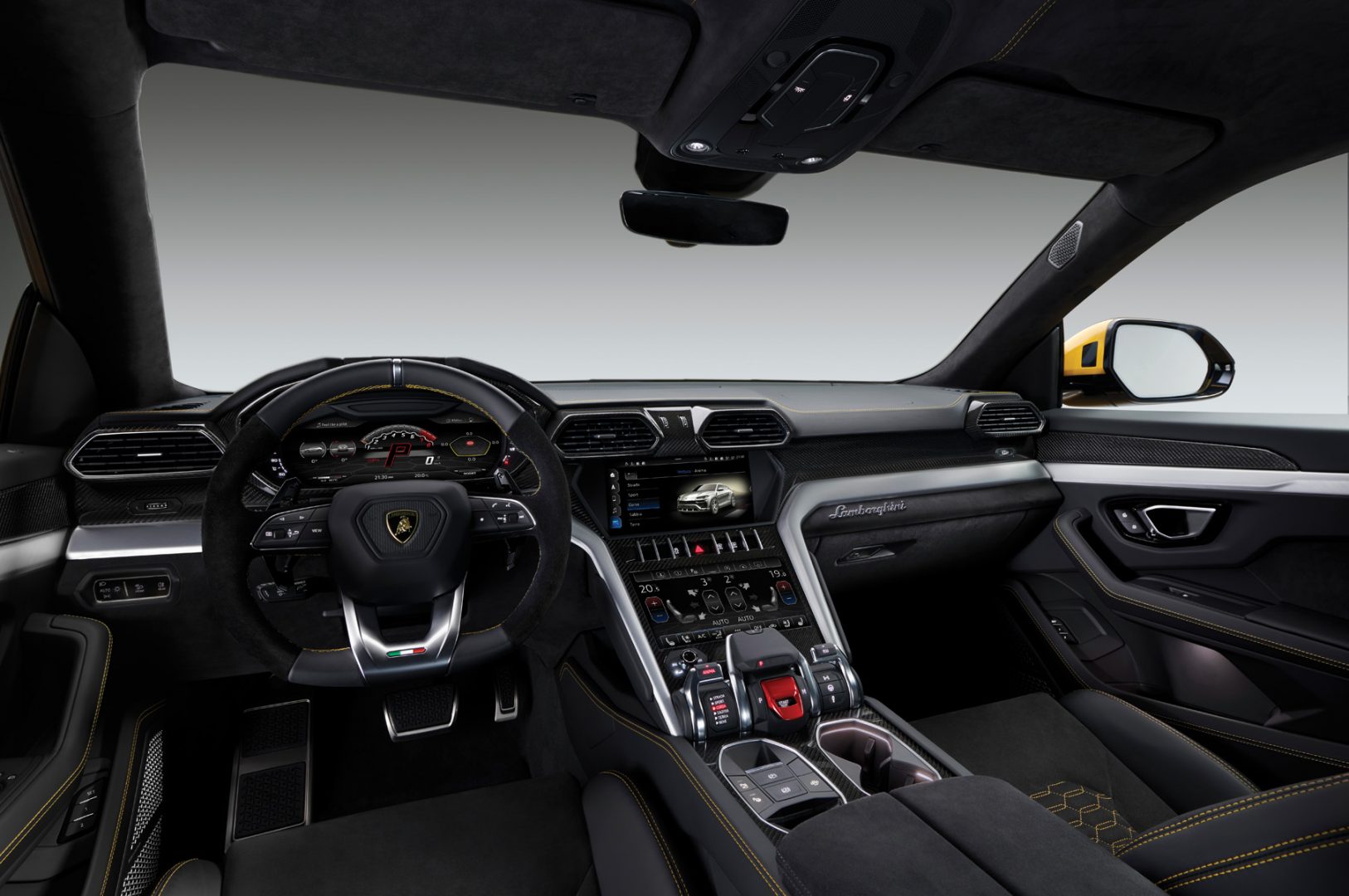 The SSUV in question is the Lamborghini Urus which if you know your livestock, is a type of bull. And that's fitting because the Urus might be a chucky four wheel-drive, but it has the DNA of the famous bull logoed marque.
The first thing you might notice is that while there might be a bit more surface area to work with, the exterior follows the same cues as the rest of the family. Sharp, bold, angular and aggressive. To say it is a work of art might be a subjective thing and the last piece of art that I bought was an original Planet of the Apes movie poster from 1968, so don't necessarily take my word for it but I think the Urus is a stunning piece of sculptural design. In a parallel fantasy universe, I am an early seed investor in Google, Facebook and Uber and now own the Dallas Cowboys and a very large double height lounge, actually make that a triple height lounge and in the middle of that lounge is a large rotating plinth with a chrome plated Urus. Every angle just has something interesting going on. I would invite special guests around, UN Generals, ex US presidents and Peter Beck because he is cool and before I broke open a bottle of 60-year-old Machallan whisky, I would invite them to come and look at my Urus. I might have to repeat the suggestion a couple of times and clearly but when they saw the gleaming form of Lamborghini craftsmanship, it would become all clear I'm sure. Of course, the Urus is meant to be more functional than just a conversation piece for the rich and powerful and by all intents and purposes, it is actually a really responsible daily driver.
The Urus that I experienced in the flesh was of course not stuck on a fantasy evoked plinth, nor was it chrome plated. It was a perfectly drivable Urus in yellow, courtesy of Lamborghini Auckland.
And I'm glad it was drivable because as great as it looks, this is only part of the appeal. Inside is a cocoon of leather, accent stitching, knobs and more aggressive design. The engine starts with a loud echoing roar that has more bass to it than James Earl Jones with a sinus infection. Open it up though, particularly in sports mode and the exhausts unleash choir's worth of James Earl Jones's, a spine-tingling combination of gravel, golden syrup and echo. I'm sure there was a sound system, but I didn't try to find it. The exhaust notes were all the music I needed.
The Urus has been touted as a real daily driver and I would be quite happy to drive it every day, thank you very much. With a light touch, it can be an understated comfortable vehicle which will get your cargo from A to B quite effectively, but at the press of a foot it will spring to life with the (478 kW) 4.0 L twin-turbo V8 (478 kW) engine achieving a top speed of 305km/h and 0 – 100km/h in 3.6 seconds.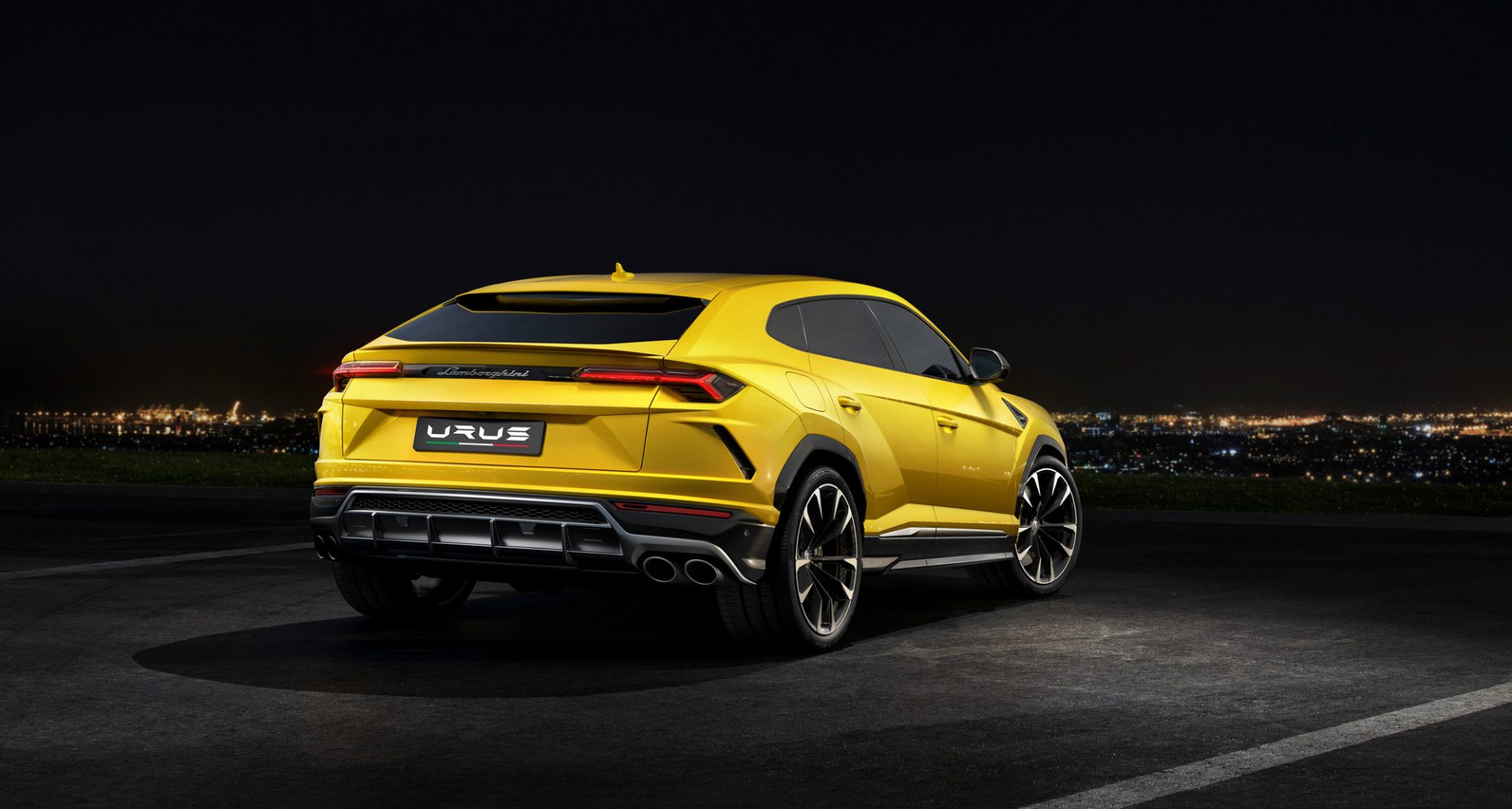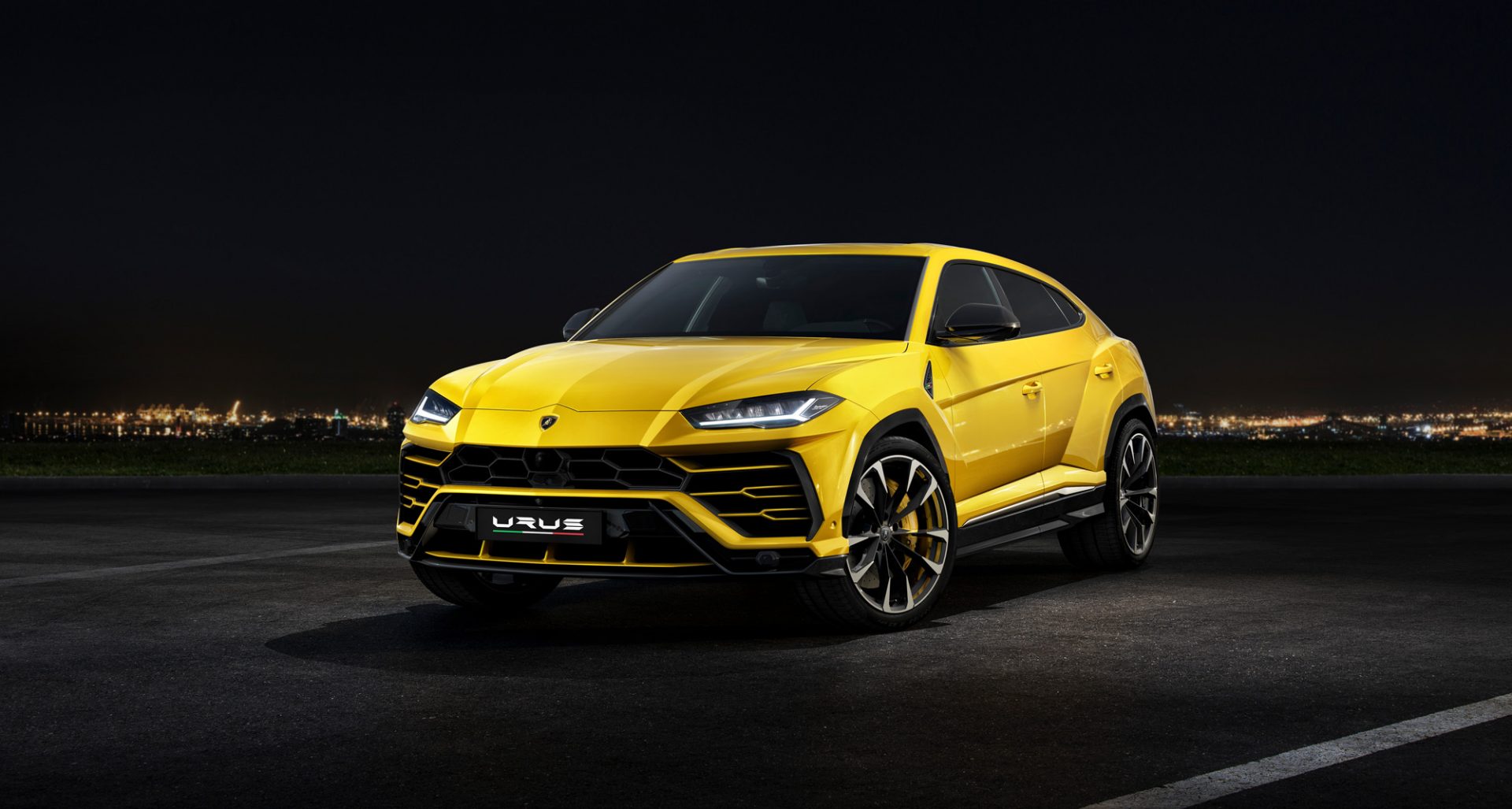 Driving is of course also about corning and when you are increasing your centre of gravity and throwing in a high performance engine, the laws of physics tend to give you a hard time. Lamborghini have obviously come to some sort of treaty with physics though because I couldn't find any inertia based roll or any sort of SUV wobbliness. It might sound like a press release, but the Urus really does handle like a sports car. This also has a lot to do with some top-notch vehicle dynamics technology, including a 4-wheel-steering, 4-wheel-drive system with active rear torque vectoring, adaptive air suspension with active dampers, and a roll stabilization system with continuous and immediate response. This really is a work of art on the inside and the outside.
You can also modify your piece of art in a myriad of ways, from paint options to style additions to caliper colours to interior styling, you could well and truly have your own unique Urus. I haven't found the chrome plated option yet but that's a whole other world of course.