From growing up in a small town in North Canterbury, to hosting his very own series, picked up by a global documentary giant – National Geographic – Ellis Emmett truly is an inspiration to get out there and get stuck into something you love and turn your ideas and dreams into a reality.
We manage to pin this busy globe-trotting adventurer down for just a moment, to talk about his passion, inspiration and drive. We talk about the most gritty, dangerous and rewarding parts of his massive journey of touring the Pacific to bring us the incredible documentary series that is My Pacific Quest.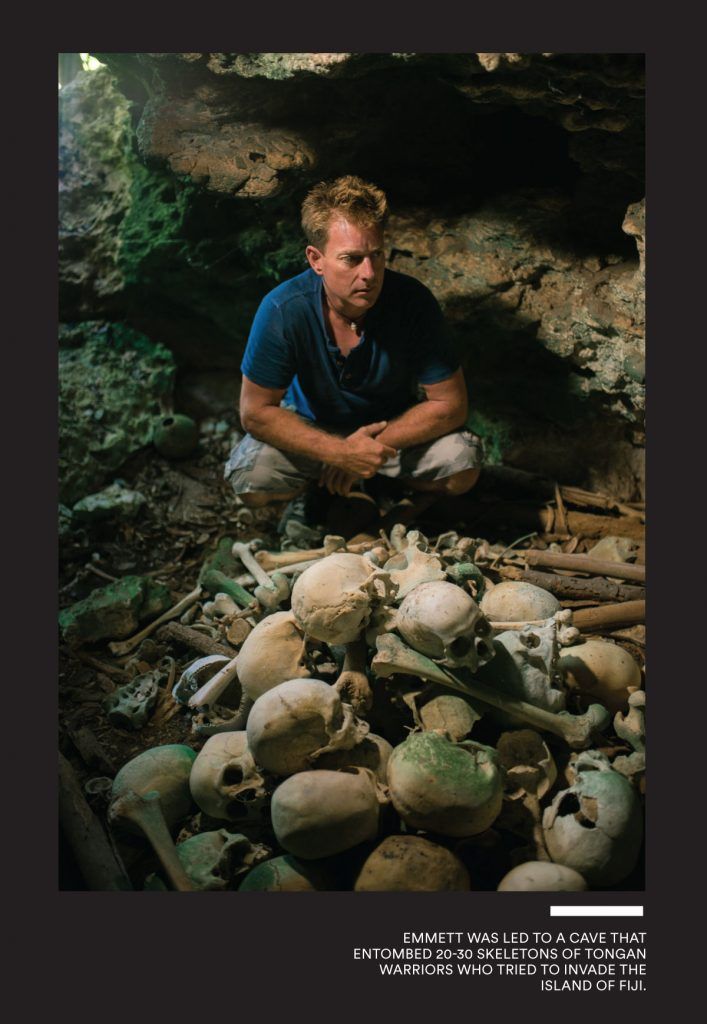 From an early age, Emmett knew what he wanted to do, and it involved the outdoors and not much else. As with most kids, he felt that school wasn't really for him and left at the age of 15. From then on, he made his own path in life, by following his dreams and doing what he loved; and for most of his life, his passion and love has been for the outdoors. It took him to a career in hunting for years, which allowed him to climb, explore and engulf himself in the wild Canterbury hills. After a few years of doing this, he began to change his mind about the ethics of hunting: "I started questioning why I did it… I loved being up in the hills and mountains; I loved our beautiful native bush, rivers and lakes; the friendships that you create while being there; and I loved seeing the wild animals that lived there. But killing the wild animals, at the end of the day, didn't sit well with me." This brought him to a new path. So, now, as a well-seasoned adventurer, inspirational speaker and author, Emmett has the perfect skill set to bring us this adventure-packed and exciting series.
With Emmett's My Pacific Quest journey beginning more than five years ago, you can only imagine the process it took to get from the idea to being backed by National Geographic and other major distributors like Outside TV. The idea began when Emmett and his business partner (and director of My Pacific Quest) Andre Dupuis were filming a previous project Descending, which was a series on discovering our oceans by Andre Dupuis and Scott Wilson, and as they got to the end of filming, they began to talk and ask the question: what next?
Emmett dreamed about sailing from a young age, but not to just sail; his dream was to sail to remote destinations around the world. After a few months went by after their initial conversation, they began talking more seriously about the idea, and they refined the concept and developed it into something they could turn into a pilot to show to potential distributors.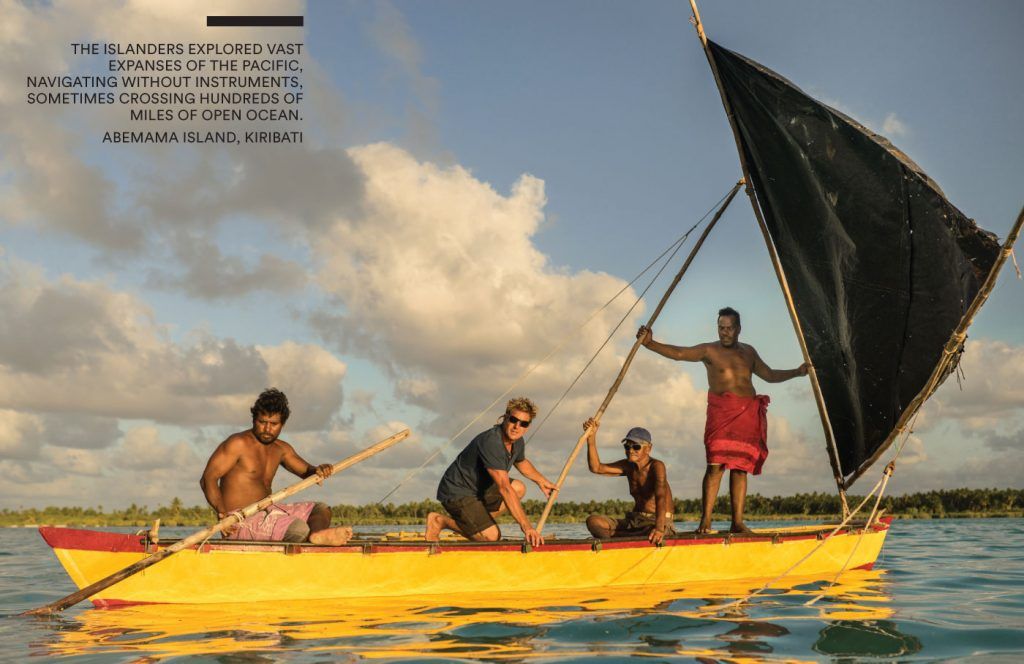 "Ideas are cheap, everyone has an 'idea', but what sets you apart from everyone else is taking that idea and making it tangible…" As great as their idea was, it immediately set them one of the biggest challenges they would encounter on this journey – that neither of them even knew the slightest thing about how to sail a yacht, yet they had to set sail to film their pilot and to bring this idea to life.
"We didn't let [not knowing how to sail] detract us from our visions of grandeur; we just thought 'that's a small detail, we will just figure that out when we need to'. So we hired a friend's yacht, a skipper and we sailed a 6000km return journey from New Zealand up to the Kingdom of Tonga and we timed it to coincide with the calving and migration of the humpback whales, as Tonga is one of the [few] places in the world that you can swim with these whales during this amazing transition. We filmed this 6000km journey and we came back and from that, we developed our pitch package."
And what a pitch package it must have been, as it sparked the interest of the likes of Netflix, BBC and National Geographic, to name just a few. And after what must have felt like a lifetime, Emmett and Dupuis' concept had been snapped up by National Geographic and Outside TV and a full season was commissioned to be made and scheduled to screen in potentially 150 countries.
From the great news of the show being signed up, came the reality of the small detail that was initially overlooked… learning how to sail.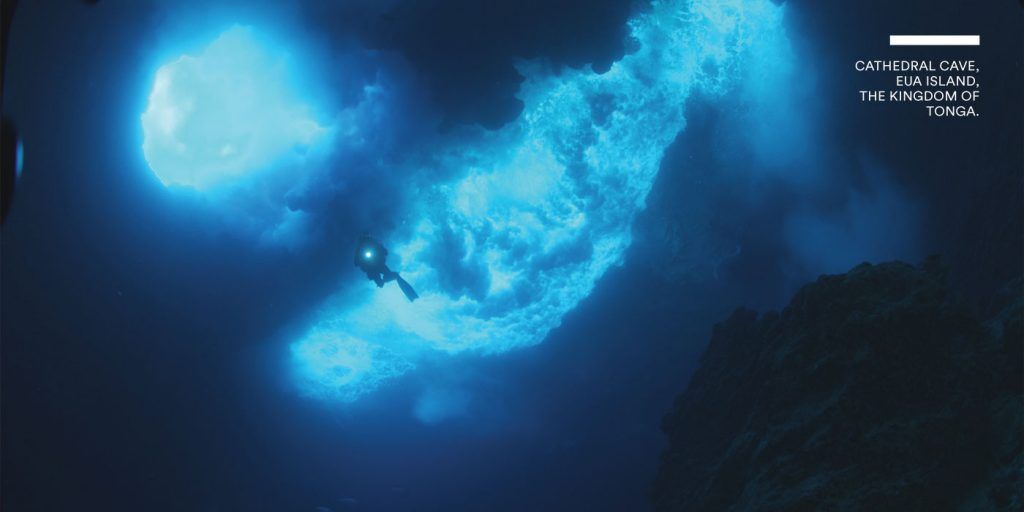 Emmett says they "spent about a year learning, going through many qualifications to becoming commercially endorsed skippers, in order to undertake this expedition. During this time, we also secured our vessel – Rory Mhor (a 56-foot cutter, a Salthouse design and New Zealand-designed and built). We refitted her and got her up to commercial survey standard so we could undertake this project." With only a small team of just five crew in total, they all had to wear many different hats. Film crew were not just film crew, they were also part of helping sail the craft and vice versa. Then, back on the ground, they had a local team in New Zealand headed by Emmett's wife Sanna Emmett, and another team based in Canada.
Throughout the series, we see Emmett in some incredibly adventurous scenes. He scuba dives with bull sharks and in shipwrecks; rock climbs down treacherous cliff faces; and stands bravely atop nuclear waste stores, but none of this seems to even make him blink. And when we ask him about this, he laughs and explains that over the years he has been exploring the world, he had been faced with so many challenges and even life-threatening scenarios – even describing a scenario where he had once fallen down a crevasse and wedged himself in there like a cork in a bottle, so he'd genuinely feared for his life. But, as he went on, he discusses how as humans we can normalise anything: if you're trapped in a jail cell for your whole life, that becomes your new 'normal', and having been in so many adventurous and somewhat dangerous situations, that had become his new 'normal'.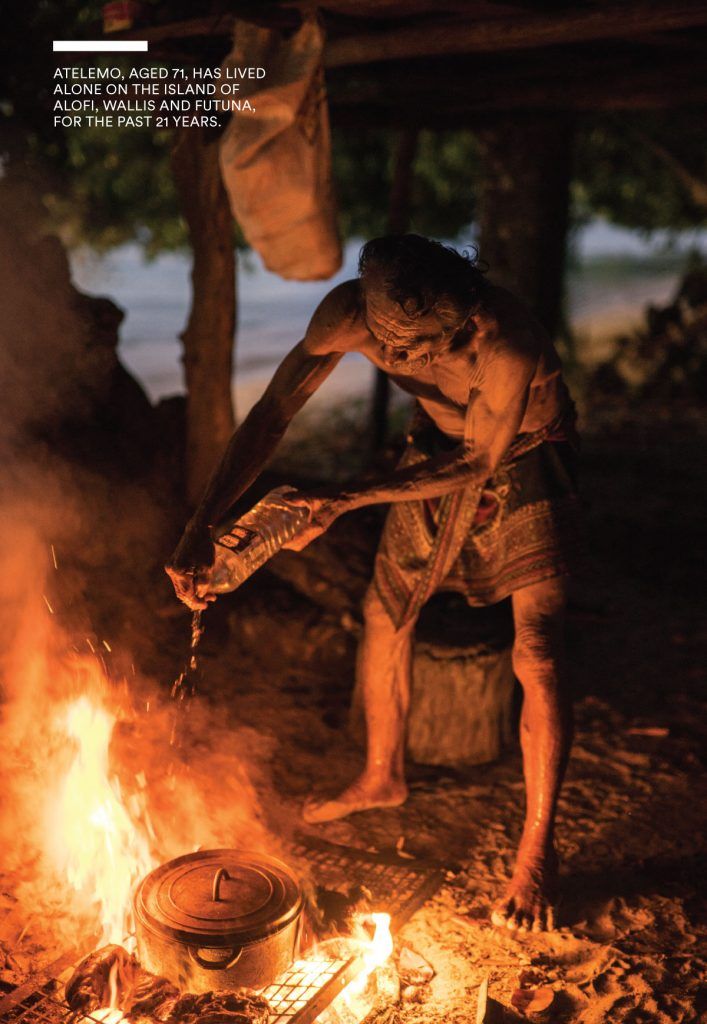 "I see fear as something that should be embraced. Fear keeps you sharp; if you are living with a little bit of fear then you are doing something new and that is a great way to live," he says.
Aside from facing these exciting and adventurous opportunities, there was a whole other realm of different experiences and situations that Emmett was exposed to on this journey that he wasn't and couldn't be prepared for. Their expedition brought them to some incredible small islands, where some villages hadn't even seen a single visitor in more than a year, and they even found themselves exploring an island, owned and inhabited by a single man who has chosen to live alone for 21 years, dedicating his life to God. Atelemo Lia spends his days fishing or tending to his crops, which are a 45-minute walk through undeveloped forest terrain. And for a man in his 70s, doing this multiple times a day, for all those years, has kept him in incredible shape.
A more chilling and 'wow' experience that Emmett and his team found themselves in, was when they were led up to a small cave in the mountains on the island Fulaga in Fiji, by a Fijian man named Tai who they had befriended; what Tai had to show them was a breathtaking part of Fijian culture. "Tai told me about the Tongan warriors that would sail their dugout canoes from Tonga to Fiji, and then they would wage war on these villages and tribes they encountered on these remote islands, a long way from their homes.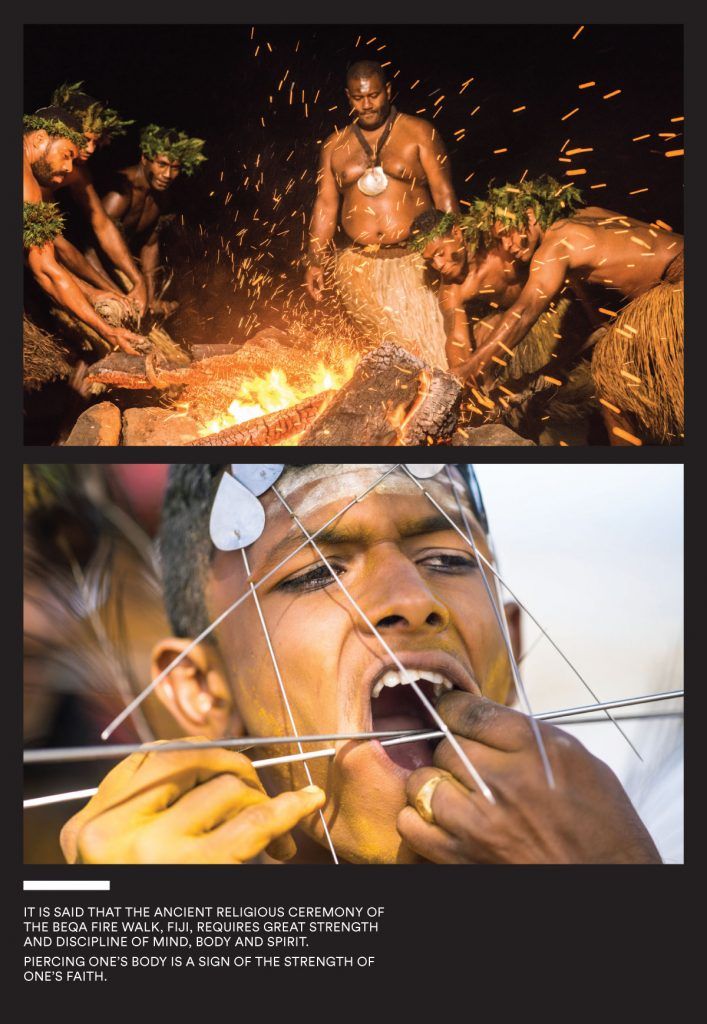 "And then these huge battles would take place that were absolutely horrific and some of the stories the locals told me were just… wow!" Then Tai said he has something to show Emmett. He led them up into the hills and into a cave that entombed about 20-30 human skeletons that were the remains of those Tongan warriors that came to take over the island. "You could see some of the skulls were bashed in and you tell that this had been a violent battle," Emmett says.
Something very interesting and often overlooked that Emmett discussed with us, was that some of these incredibly remote islands have had an introduction of modern technology in some way that has affected a once stable and completely neutral ecosystem. An example of this is that some of these islands have had small convenience stores built, which sell things like Coca-Cola and chips, along with all of the other usual suspects. But what Emmett saw come of this was the introduction of litter and waste to these islands, where they don't have the infrastructure to actually dispose of it or have it removed off the island. And this was becoming an issue as there would be litter all over the island; plastic plates could be bought from the stores and they would use these instead of a banana leaf as they would have in the past. With time creating these more modern problems, there were other losses happening too, and this is the loss of culture and tradition. As Emmett encountered on the island of Abemama in Kiribati, he began talking to the people and they described a traditional dance that they used to perform, one that was unique to the village. It was a incredible dance and they would celebrate it with food, singing and the whole village would be involved, but this once-frequent soirée that was such a big part of their culture had become something of a distant memory. The King of the island, Don, had a passion for preserving their heritage, so Emmett had a meeting with the elders and the King, and they agreed to host the My Pacific Quest crew to film one of their special evenings. After three long days of preparing the food and costumes, everything was ready; out of the many villages on the island, there were only a handful of people that remembered how to do the dance, but they put on the dance and everyone got involved, the younger generations got to take part and it gave them the opportunity to keep that part of their history alive just that bit longer.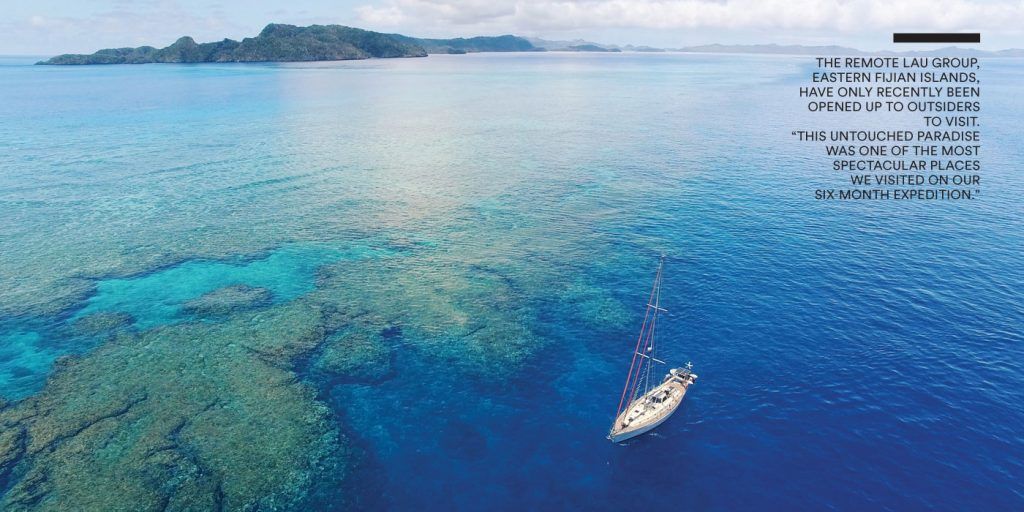 An incredible thing that this crew of talented people headed by Emmett and Dupuis have managed to do is not only bring some inspiring and eye-opening footage for the world to see, but they have also played a massive part in preserving, in video, some almost-forgotten parts of Pacific islands heritage. By sending the video clips back to these villages, the team have given the islanders a way to watch and celebrate their customs forever.
My Pacific Quest will inform, inspire and intrigue you, and covers a plethora of topics and places that we have, quite simply, never seen in this light before. The depth of passion Emmett has is truly contagious, and inspiring. The series will challenge you to chase your own dreams and live the life you love. "Go and follow your dreams; it doesn't matter what it is, just do what you are passionate about, and find a way to make it work, and don't make excuses in life."